One of the most effective ways freshen up an interior or exterior, is with a fresh paint colour palette. The right colour palette can transform the look of your home and instantly lift your spirit. But Colour Consultations should always start with the professional learning a bit about you, the client. For example, finding out the colours you like and do not like, what style your home is, what furniture you have, which walls, or rooms need to standout and which ones don't. How much light a room has is another important factor. It is also great for clients to see the paint colours on larger samples during Colour Consultations.
An exciting extra we offer clients with our Colour Consulting service is custom painted designs for interiors to add that extra WOW factor. So, whether you like a touch of the dramatic or a more subdued design, check out our portfolio of projects.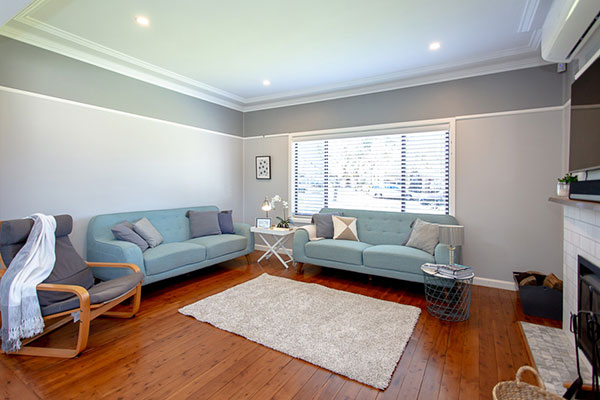 We've talked a bit about interior paint colours but equally important are the exterior paint colours of your home. Remember the exterior is the first thing people see, so it's important to get it right. Many of the factors that apply to getting interior paint colours right also apply to exterior paint colours. In addition to this, elements such as the colour of your roof, fascias and gutters, downpipes and even your front door need to be taken into consideration.
For interior Colour Consultations clients should allow for 2 to 3 hours. The same length of time applies to exteriors. The best bit? You'll be so glad you did when you see the results!
Like to learn more about how paint colours can transform your home?