Let's talk furniture. But not just any furniture, quality furniture, that will stand the test of time.
I love what interior designer James Treble has to say "Buy less, but buy better!" It's so true! Furniture can be the make or break factor when it comes to achieving a quality, stylish interior (or exterior spaces too for that matter).
We have had the same coffee table for twenty plus years. When we bought it we paid a fair amount of dosh but it's been worth every cent as it's an absolute classic! It's one of those pieces that bridges the gap between different styles and other items of furniture.
I love to see well made, beautiful furniture that has been designed and crafted by people who take pride in their work. Furniture by designer greats such as Le Corbusier and Charles and Ray Eames and many more will always be bang on trend. For some wonderful examples of modern Japanese furniture check out http://apato.com.au/apato/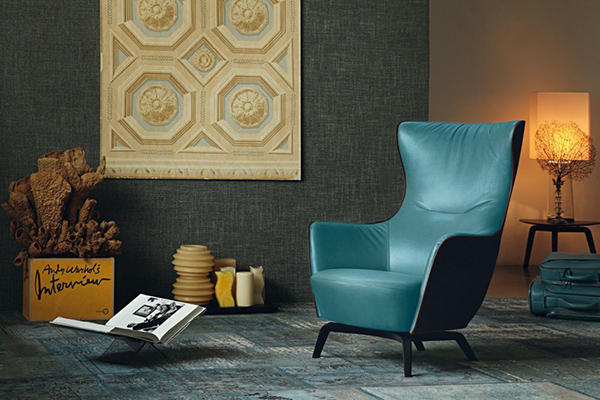 So what should you look out for if you're wanting to invest in quality furniture?
Firstly, you want to have clearly defined the style of the spaces where the furniture is going, understand the functionality needed and know your measurements so that you get furniture that will fit comfortably in the available space. Also, measure your doorways so that you know any furniture you purchase is able to fit through your doors.
Then, don't be afraid to thoroughly check out the furniture pieces before purchasing. Make sure it is well made so it is fit for purpose and will last. Quality furniture retailers like Living Edge and Cult to name a couple, won't mind if you ask lots of questions, in fact they should be only too happy to field any questions you may have.
If it's a chair, make sure it's comfortable! There's nothing worse than a great looking chair or lounge that simply isn't comfortable to sit on.
And last but not least, you have to fall in love with your furniture selections! Why? Because, that is a great indication you'll still love it in twenty year's time (remember that coffee table)?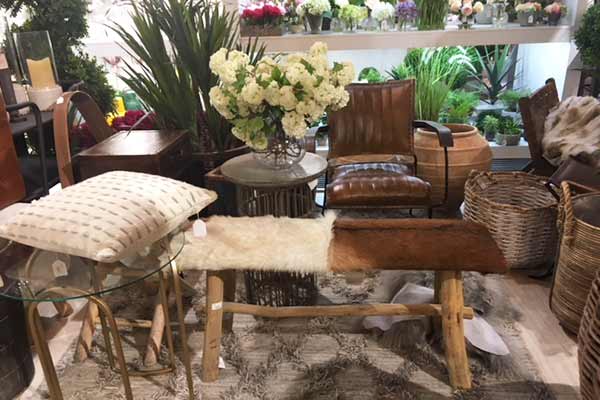 Sourcing Quality Indoor/Outdoor Furniture
I always feel a bit like a kid in a lolly shop when I pay a visit to my furniture and homewares suppliers. Recently I spent some time at Florabelle sourcing a full-length mirror for a client. They had just received a container of new stock a couple of days beforehand so there was no shortage of eye-catching items to behold.
One of the pluses with using the services of an Interior Designer is that not only do they have a vast wealth of knowledge regarding the right furniture to suit any given style but, they also know just where to find it. Most of our Interior Design suppliers are for trade only and are therefore not open to the public. Many of these suppliers are happy for clients to visit when accompanied by a Designer. One of the big advantages of these wholesale supplier connections is that they offer items that you won't necessarily find in retail stores. This means you will find unique, high quality furniture that will make your interiors stand out because they are not filled with items that everyone else has access to.
While at Florabelle on this visit, I found exactly what was needed to finish off my clients' industrial style home and they're thrilled with the results.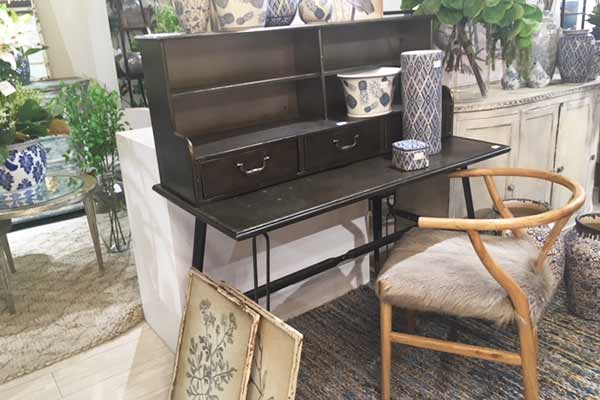 Choosing the right furniture for your spaces can provide the comfort and peace you need after a long day at work. You are more likely to be in a better mood if your personal spaces are filled with furniture and décor that you love and it all functions well for your lifestyle. When you have quality furniture selections and a well-designed floor plan that optimises your space, you will love entertaining with friends and family in your home.
With these simple yet essential steps for quality furniture selection, you can create these beautifully designed spaces, which will hold up against the wear and tear of everyday life and you will love your furniture for years to come!
Contact us if you're looking for an Interior Designer to help you create stylish, unique interiors with quality furniture selections.
Visit us on Facebook or Instagram to see recent projects.
Images:
https://www.tomassiniarredamenti.it/en/poltrona-frau-mamy-blue-armchair-p-1791.html
LC4 Lounge Chair Le Corbusier Cassina