One common misconception we hear is that when building a Project Home, everything is 'done'. There's a feeling that all the design decisions are taken care of, so you don't need to worry about them. The reality however is far from true! Whilst some of these elements are predetermined, there is still huge room for personalisation and customisation. This is why Project Home Interior Design is something I For Style is called on to assist clients with frequently.
A recent Project Home Interior Design project

Many years ago we worked on extensive kitchen and bathroom renovations for a client's home in West Pennant Hills. So when the time came recently for the client to build their next home, a Project Home with Clarendon, they instantly wanted to engage I For Style to support the build. Here's what they had to say:
"It's an excellent idea to use the services of a professional Interior Designer that you trust to achieve the best result possible"

– David

We met the client at the Clarendon showroom when the time came to select colours and finishes for their new home. The brief for I For Style was to help the client personalise the Project Home so it felt custom built just for them. This meant helping the client select exterior and interior paint colours, all the colours and finishes for the Kitchen, Bathrooms, Laundry and Bedrooms, and the flooring.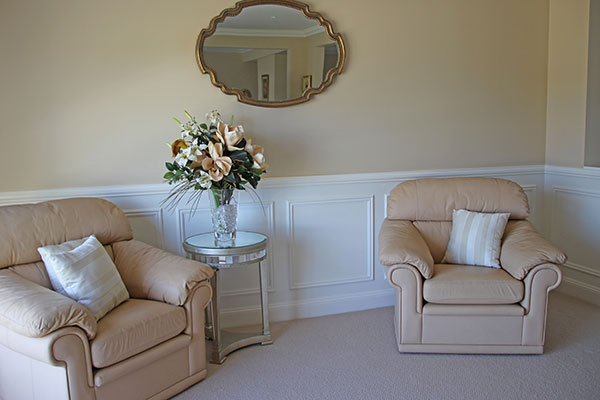 After the Project Home build was complete the client engaged I For Style to personalise their new home even further. The areas the client felt needed more customisation were the living areas, bedrooms and the home office. In the formal living room, we used wainscoting by Intrim Mouldings and selected curtains from our suppliers at More Than Curtains. We also selected window furnishings for the master bedroom and the home office. The icing on the cake was commissioning local artist Lolita Wildin to paint a piece of meaningful artwork for their new home.

The client is absolutely delighted with their new home and the personal touches they've always dreamt of, and we couldn't be happier for them.

To read more about building a new Project Home check out this blog, and to read about building a Project Home as an investment property click here.