Published by Emily Kirkwood
Posted on
Following our last blog which covered off everything you need to know about escaping to the country, this week we're taking a look at country-style houses.
The first thing you need to know is that there are lots of different style of country houses. French Provincial, Vintage, Classic, Modern, Rustic, and the list goes on. And as with all styles, you can also commonly see a bit of a fusion of these various styles to create a truly unique and personalised look. So what are some of the guiding principles to creating a timeless and stylish country house?
How to create a country-style house
When deciding which version of country style to go for, choose a style that resonates with you. Another idea is to let the house or property talk to you if you're buying an existing house. If you love certain aspects of the house, let that talk to you. If you're in a certain area or the property already has a certain feel, let that guide you. For example manicured gardens may lend themselves to more sophisticated or polished looks, versus rough and ready properties that may be better suited to a country rustic style.
Regardless of what style you're going for, it's important to keep the overall look authentically country. This isn't the time to stray from your original style concept and try to incorporate a completely new style, such as coastal contemporary for example.
Colours and textures
Colours and textures are key in all homes, and naturally an important feature in country style properties too.
Irrespective of whether the country style you go for is French Provincial, Vintage, Classic, Modern or even Rustic, neutral colours are a common theme in country properties. Natural tones allow you to add layers to a room with different textures in furniture, soft furnishings, rugs and throws, homewares, florals and lighting. Moody, dark colours can sometimes feature, although these are generally in small doses. For example it might be a paint colour on one wall of an open-plan living space or, if you're feeling very brave, all of the walls in one room of the house.
In terms of hard textures in country properties we often see timber, metal or tin, wrought iron and forged iron.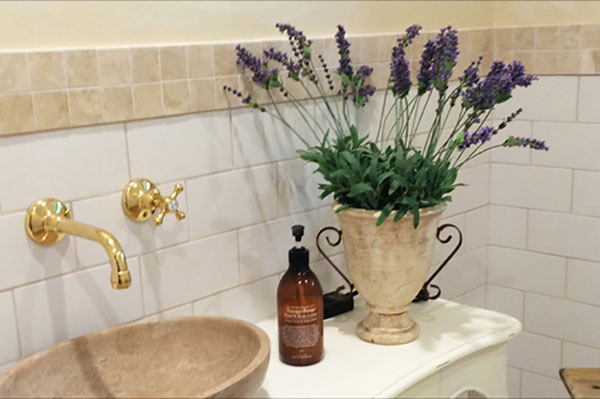 A few tips on soft furnishings
Soft furnishings can also differ based on the unique country look you're going for. One of our clients, Hartley House recently requested we replace all the curtains to more accurately reflect the style of their country estate. Together with More Than Curtains, we overhauled seven bedrooms in the manor house. Whether you're choosing curtain fabrics, looking for cushions, or other soft furnishings, here's a few things that are quintessentially country:
Stay tuned for more blogs in this series on country life. In the meantime, if you're looking for help to establish your unique country style, get in touch with I For Style to see how we can help.