Published by Lurleen Kirkwood
Posted on
There's lots of reasons why it's worth having a combined bathroom and laundry. Saving space is one very good reason – it's simply not necessary to have two separate rooms when one can fit the bill just as well, if not better. The combined bathroom and laundry in our first photo was originally an inefficient and dated laundry (see the before photo below). With some careful forethought and planning, we were able to create a combined bathroom and laundry which works perfectly in this French inspired house. Hartley House, as it is known affectionately by Sydneysiders, is used as an Airbnb. Because of this it's not necessary to have a separate laundry. The couple who own it find it works perfectly for them too.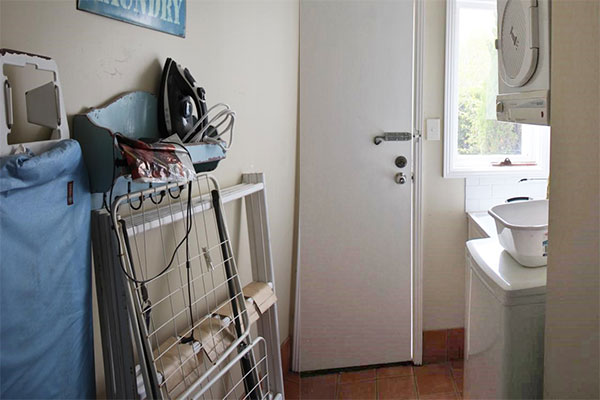 As I said above, a bathroom and laundry combo needs careful planning from conception through to completion. Attention to detail is paramount so make a list of what you need to include in your bathroom and laundry combo as this will determine how much space is needed for the floor plan. But not only do you want your bathroom and laundry combo to function well, it should look great and seamlessly integrate with the rest of your home too.
Check out another Hartley House blog to see where things are at with this project and stay tuned as other interior spaces are transformed!