Published by Lurleen Kirkwood
Posted on
Art Deco Style has a timeless appeal, successfully bridging the gap between modern and classic style. The Art Deco Style is most often defined by precise geometric shapes and strong colours, although occasionally, as our second photo shows, some buildings can be painted white or very soft pastel colours. Whether it's architecture, interiors, the automotive industry, or fashion, the Art Deco Style is easily recognisable. In interiors; walls and ceilings, flooring, lighting, furniture and graphic artworks are all elements that make up the Art Deco Style.
Deco, as it is sometimes referred to, also seems to appeal to women and men alike. It originated in France in 1910 but peaked in popularity during the 1920s and 1930s.
In fact the city of Napier, a wonderful city in New Zealand that features numerous Deco elements, holds an annual Art Deco festival which is well worth visiting. Our feature photo shows four young ladies dressed in the elegant Art Deco style.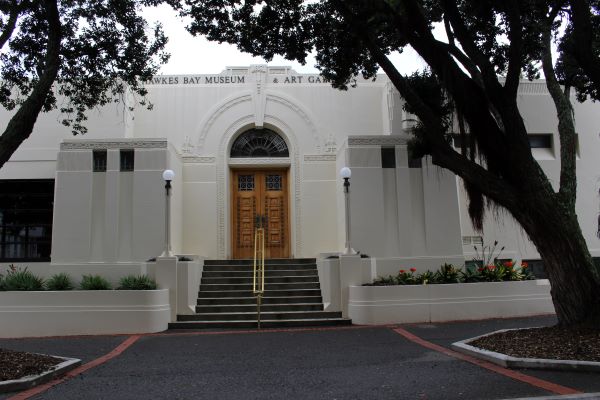 A few years ago, hubby and I spent a few days in Napier (we are after all Kiwis!!) and just loved looking at the beautiful buildings, the drop-dead-gorgeous fashion and sumptuous interiors. Needless to say, we loved it!
These days interior designers, such as Greg Natale, interpret the Art Deco style beautifully. He is a master at using strong, geometric shapes and clear, crisp lines.
For more on the Art Deco style and our time in Napier, check out our blog An Art Deco Gem.