Nothing says 'Welcome' to a home more than a stunning front door. It can also instantly add street appeal! There are lots of options to choose from for your front door. Always keep in mind important things like the style of your house, wall colour, window frames, fascias, gutters and even roofing.
Painting a front door in a bold colour is not a costly exercise but can make a huge difference to the whole look of a house! Our second photo shows two gorgeous houses (and there are many!) in a street off Portabello Road, Notting Hill in London.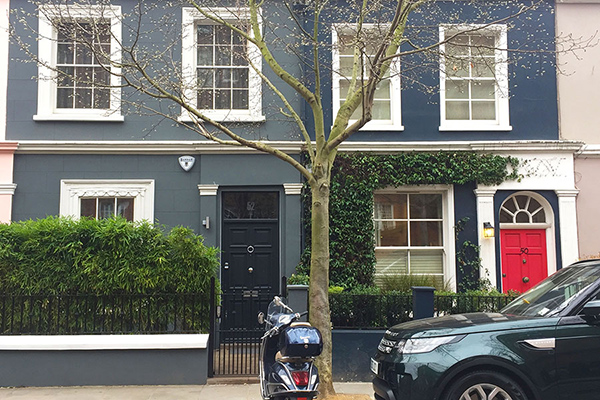 Afford to spend a bit more dosh? There's some wonderful antique front doors about, sourced from places like France and Italy. Our second photo shows a lovely house in Sydney with beautiful, French antique doors. Check out antique stores or recycled building suppliers for some great options.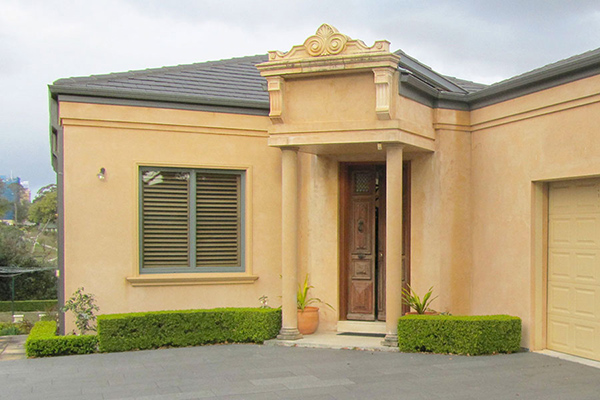 Lastly, something really different!
The front door of our client's newly built house in Sawtell, NSW is truly a work of art (First photo). Three copper metal panels were placed on top of the spotted gum timber veneer used on the door. In the few months since my clients moved into their home, a beautiful patina has formed, giving the door a more aged look. Michael (MJW Carpentry & Joinery, Toormina), crafted the door and artisan Grahame Chaseling (grahamechaseling@iprimus.com.au) created the etched copper metal panels. My client, a keen gardener and lover of trees, drew the inspiration for the etched Tuckaroo tree depicted on the panels after a number of these same trees were removed from a block near their new house to make way for apartments.
Learn more about this door – Front Door with Wow Factor . For more inspiration for your home, check out more metal and brightly painted front doors