As an interior designer, it's always exciting to hear about new, innovative products that are set to take centre stage over the next few years. Recently my window furnishings specialists from More than Curtains, spent an enjoyable and very informative time in Stuttgart, Germany at the biggest home technology expo in the world, aptly named, R+T Stuttgart. They also spent some time at the Verosol factory in Eibergen.
Here's a few interesting innovations:
We're moving away from white blinds. Instead greys, beiges and pops of colour will become the next big thing. There's also a trend toward mural-style roller and vertical blinds (Yes, I did say vertical blinds, but more on that soon). And for those who like a touch of the dramatic, the blinds can extend from wall to wall and can be printed with any design you like. Who knew!?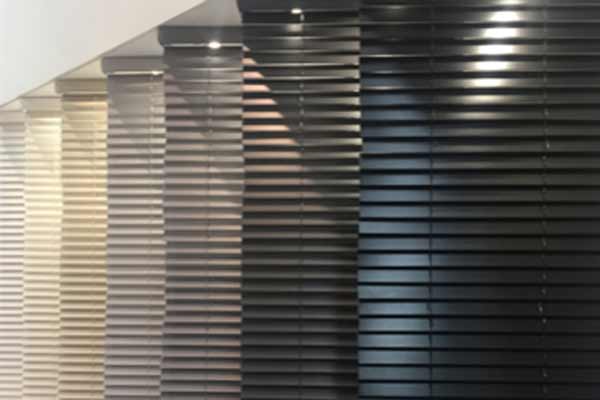 Vertical blinds will increase in popularity but unlike the verticals we remember from the 80's, these babies are heavily coloured or patterned…not plain!! There will also be a combination sheer fabric/ vertical blind option. These will hopefully arrive in Australia late 2018 from the UK.
They look like verticals from the exterior (great for Body Corp compliance), but they're covered in sheer fabric that is easily removed to launder. Each blade is separated so you can walk right through…no need to open. They're great for pets and sliding doors and there's a block-out option too.
Metallised backing on fabrics is another clever innovation. This gives greater thermal benefits and sun resistance. A silicon content in block-out fabrics means they won't perish.
CBUS is now almost antiquated but there's lots of wireless technology e.g. Voice activated blinds using Alexa on Google and blinds that can be synchronised to "talk" to each other so they move at different rates. And there are many more cutting-edge products that haven't been mentioned here.