Published by Lurleen Kirkwood
Posted on
In recent years wallpapers, or wallcoverings as they are sometimes referred to, have made a huge comeback. But what is even more exciting is that we're rethinking the way we use them. As a result of this, we're now seeing wallpaper in a very different light.
With this in mind, I challenge you to take a fresh look at what wallpapers have to offer.
Wallpapers look amazing used in residential or commercial interiors. Whatever mood you'd like to create, there is a wallpaper that's just right any interior space. Remember though, that it's about making the right statement – classy corporate offices, funky clothing store, dramatic entry to a modern city apartment, stunning suburban residence, the range of options are limitless.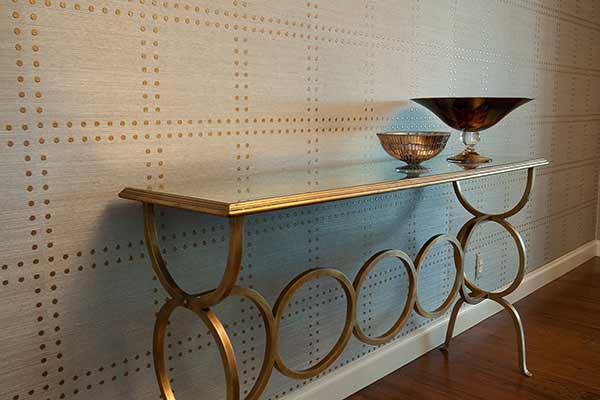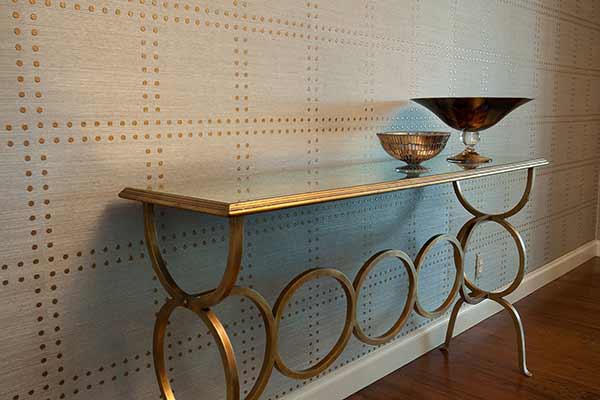 By using a wallpaper to create a feature wall instead of covering every wall in a room can sometimes have much more impact and punch. Or how about this for something a little different; use just one drop of a wallpaper and place it strategically with a complimentary or contrasting paint colour on the rest of that wall as well as all the other walls . Of course the right wallpaper can still look absolutely amazing used on all the walls of a room but the key is to make sure it is part of the whole design.
So if you want a look that's truly unique and one that will really pop with visual interest, definitely add wallpaper to your list of must haves.
https://www.phillipjeffries.com/products/7226–fade_-_sea_spray_on_white_manila_hemp.html
http://wallpapersafari.com/rivet-wallpaper-phillip-jeffries/