During our six-week trip to the UK and Europe in 2018, we spent a few days in Vienna, which we had spent some time in a few years previously (but more on that later).
Vienna is a classically beautiful city, famous for cultural events, imperial sights, coffee houses, cosy wine taverns, and more besides. As an interior designer I love all the beautiful baroque buildings, created mostly under the rule of Empress Maria Theresia and Emperor Franz Joseph.
But Vienna has a special place in our hearts for another reason. While we were there a few years ago hubby and I were sitting in an Oberlaa café trying to get our heads around the Austrian menu without much success! So, we asked a Turkish waitress if she could help. She introduced us to an Austrian lady who spoke very good English and we've kept in touch with Susi (the waitress) and Inge since then!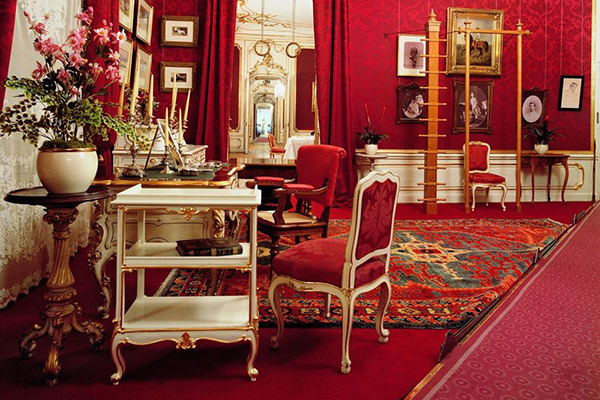 I also revelled in spending several hours going through the imperial apartments in The Hofburg. Learning more about Sissi, nick name for the Empress Elizabeth, (who married Franz Joseph 1), it appears that she was quite the legend and well ahead of her time. Sissi was not only an accomplished horse rider but she worked out on a regular basis. The photo shows some of her exercise paraphernalia.
The highlight this time though? Spending some time with our friends!
Photo 1: I for Style   Photo 2: Tina Dietz