You might have noticed that animal prints are huge in this season's fashions. I for one am very happy about that! But did you know though that the whole animal/tribal African look is huge in interiors too? The great thing about this look is that it lends itself effortlessly to many different interior styles and better yet, it's timeless!
There's something primeval and sensual about this look. It seems to draw you in, giving a sense of returning to nature and being revitalised by it. The mix of textures is an important element too – it's hard to resist wanting to touch and be comforted by the animal prints.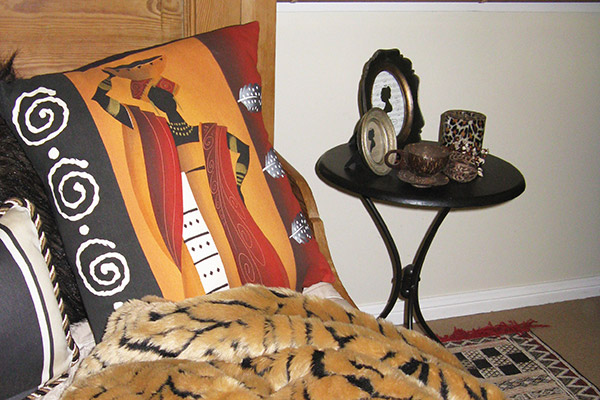 Remember less is more though, so rule #1 is don't overdo it!!! Try experimenting with a cushion, or perhaps a throw rug like the one in the second photo. If you really love the look, experiment with a feature rug or simply create your own vignette that's evocative of all things African on top of a hall table for example.
Tappeti Rugs has just bought out a yummy new range that was inspired by the current fashion trends, which are available in hand knotted or hand tufted in a variety of fibres like wool, hemp, nettle, pashmina or a blend.
Image credits: Photo 1 Tappeti Rugs
If you want to work with I for Style to create on-trend interiors, please get in touch.