Trend forecasting is a serious business. Far from being a hit and miss affair, trend forecasting is a highly complex process that mixes both art and science in order to predict the direction of something. Trend forecasting is integral to the fashion, interior and graphic design industries and even the automotive industry.
Each year Dulux provides their very own Colour Trend Forecast and the Dulux Colour Forecast 2020 has recently been announced! Aptly titled 'Essence', there are four gorgeous colour palettes to choose from. Ranging from the neutral colours of the 'Grounded' palette right through to the strong, deep colours of the 'Indulgence' palette, the Dulux Colour Forecast 2020 has something to suit every project!
This week we unpack two of the four Dulux colour palettes to see how they could be applied in your home…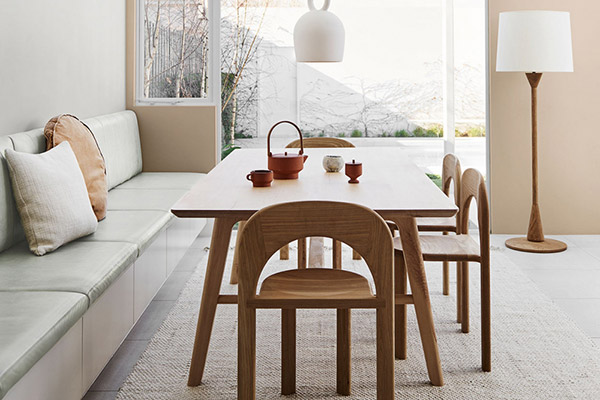 The 'Grounded' palette is a range of warm, neutral colours. There's nothing too flashy about this palette (Photo 2), but rather it has a simplicity that is nurturing and reminds us to stay grounded. If you like the idea of neutrals, this is the colour palette for you!
Why not use one or two of the softer colours for most of your walls but inject some interest by incorporating 'Fantan' or 'Gold Pheasant' in one or two of the rooms. Remember that in our southern hemisphere, warm colours generally work better in easterly or southerly facing rooms. If the idea of painting a whole room in one of these colours is a bit daunting, try simply adding a throw rug or accessory in one of these colours.
The 'Comeback' palette is more for the eclectic souls amongst us. This is a brave palette and isn't, (generally speaking), for the faint hearted. It allows us to break out and celebrate who we are. The colour palette is a heady mix of the contemporary with some vintage elements thrown in for good measure.
So brave one, give it a go! Try some of these wonderful colours in furniture items, case in point being photo 1 (I love this photo), or perhaps a rug. If you are keen to paint the stronger colours in this palette directly on the wall, think creatively. There are some great photos on the Dulux website that will help you achieve something that's uniquely you!