Last week we talked about Transteriors, which is a term used to describe the successful merging of the indoors with the outdoors.
With the spring season just around the corner in the Southern Hemisphere, now is a great time to prepare for the warmer summer months, so here's some great furniture options that will make the most of your 'transterior'!
The Ghost sofas (first photo) are designed by Paola Navone. 'Ghost' is a range of furniture is definitely not your conventional approach to a textile project. It's family of upholstered furniture – sofas, armchairs, poufs, chairs and beds – that don and doff their clothes in a jiffy. They can be dressed up or down according to your mood. It has a very luxurious appearance if dressed with brocade fabric or, and the one of I'm particularly fond of, is the beautiful simplicity of the white linen.
If you choose to use the furniture outdoors, they have a range specifically for that purpose, but why stop there? It's easy to create a seamless flow from the indoors to the outdoors by including a couple of pieces in your living areas too.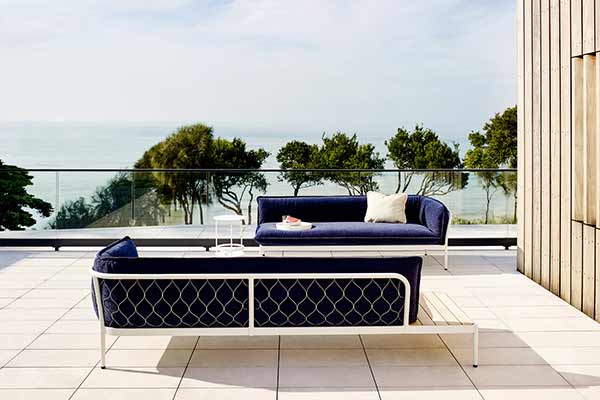 The Trace range of outdoor furniture (second photo) is truly refined and elegant. Designer Adam Goodrum worked in collaboration with Tait furniture which was established in Melbourne in 1992 by Managing Director and sheet metal craftsman, Gordon Tait, and Creative Director, Susan Tait.
Credits: https://madebytait.com.au/product/outdoor-furniture-trace-collection-adam-goodrum/  http://www.gervasoni1882.it/en/collections/ghost.html
First Photo:  Ghost Furniture Second Photo: Trace Furniture