Let's face it, we all like to be pampered from time to time, right? A little luxury can go a long way in our busy lives. Even better if we're on holiday in another country and happen upon a gorgeous hotel to stay in that's as close to perfection as you'll get. Well, Ett Hem Hotel in Stockholm, Sweden may just fit the bill.
Ilse Crawford of Studioilse converted a 100-year-old house into a boutique hotel filled with richly coloured wood, leather and velvet.
It needs to be said that Ett Hem is not your usual hotel – it's something very different. It's more like being at home, there's a sense of comfort, even familiarity. It's active; the guests can subtly shift the conditions, the atmospheres, the conviviality. They're are treated as friends of the family. They can turn on the television in the sitting room, borrow a car or take the dog for a walk. In short, they can make themselves at home.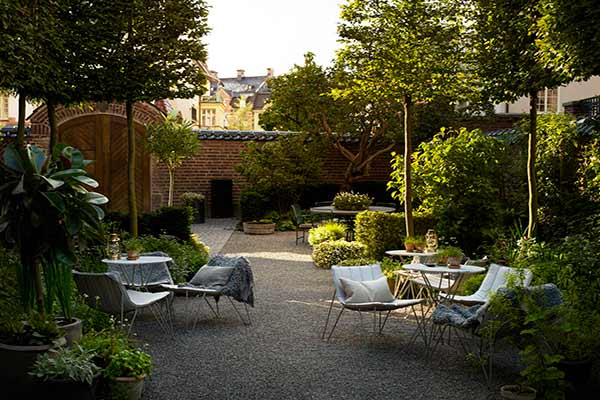 Ett Hem is about being at home indoors and outdoors. The courtyard garden, a secret city wilderness, is a room every bit as important as the interiors, a place for relaxation and conversation, for a chilled bottle of wine or a steaming hot coffee. Personal touches are as important as the design in defining the everyday experience.
"The idea is a comfortable cultured house you can enjoy as if it is a friend's," said Ilse Crawford. "Sit in the kitchen, have a drink in the sitting room, pick up a book in the library or snuggle down by the fireplace. She added: "We hope that people who travel a lot will feel so happy there they wouldn't want to stay anywhere else."
Photos: Ett Hem Hotel
Curiously Ravenous