We all know that art takes many forms but whatever your tastes in art, one thing is certain, Anna-Wili Highfield's cleverly-wrought sculptures are eye-catching to say the least. Her specialty is in painstakingly creating life-like animal forms that exude a natural beauty together with a raw energy that is captivating.
It all began to make sense to me when I learned that this gifted artisan is the daughter of a puppeteer. In fact, I can almost imagine the young Anna being transfixed as she watched her dad perform his fascinating craft and dreaming of a day when she would be able to convey the elegance of a horse in full gallop or the bleakness of a flock of black crows in flight.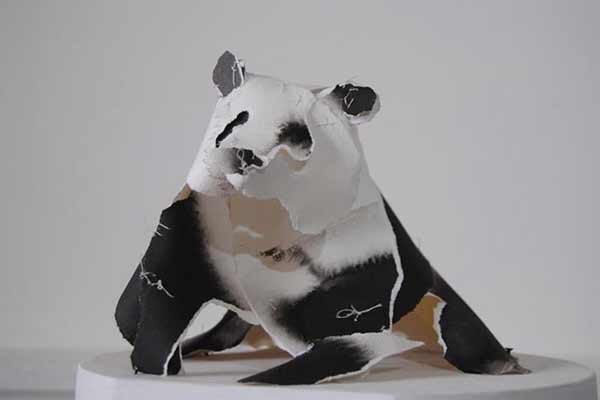 Anna uses archival cotton rag to stitch together her sculptures. Her works explore the organic qualities and resistance of paper, generating a tension between the complex realism of form and the limitations and economy of the materials used.
Her works are held in private collections around the world and have featured in numerous publications.