Published by Lurleen Kirkwood
Posted on
Noticed that indoor plants have made a major come-back in interiors?
Incorporating some greenery into our interior spaces livens them up and helps us stay connected to nature. We've all heard too about the positive effect a few plants dotted here and there can have on our wellbeing. Whether we live in a house or an apartment, the good news is that all of us can enjoy a little bit of nature in our home.
But sometimes the idea of having to look after indoor plants sounds like just another chore in our already busy days. Well I'm here to tell you, it's not actually that hard to look after a couple of indoor plants and the benefits far outweigh the small amount of time and effort involved. So why not start with just one plant.
Enter the Zanzibar Gem, a native of eastern Africa that has dark green, glossy leaves. The best bit? This baby actually thrives on neglect.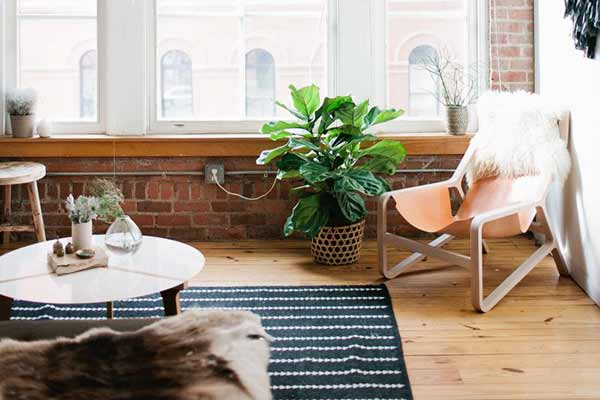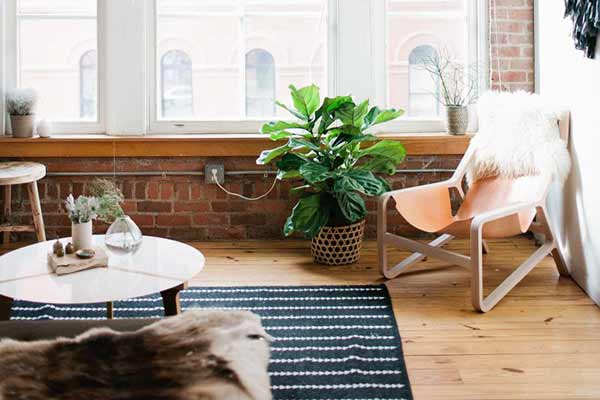 Succulents can also be grown indoors, provided they're in a well-lit area. Many of the varieties have a lovely sculptural look which adds even more interest to these colourful plants. I like to plant succulents in terracotta pots because the simple lines of the pots just set these plants off beautifully. Make sure you seal the inside of the pot with a clear sealant before planting your plant. The sealant will stop the terracotta from drying out.
Plants that are the real deal are definitely superior to the manufactured variety but sometimes that's not an option. If you really don't have the time or energy there are some very realistic looking plants available these days. So there's really no excuse not to enjoy a little bit of the great outdoors, indoors!
Photo 1: I for Style Photo 2: http://theeverygirl.com/how-to-keep-your-indoor-plants-alive/