For those who don't know me well you may be surprised to learn I'm a complete Francophile. In fact I've been learning to speak French for about ten years now. It's definitely one of my passions in life!
Another of my passions is creating great Decoration and Design. So when the French thing and the Design thing combine I'm really in my element!
A few years ago I was able to attend Maison & Objet, a major French trade fair which is held Paris each year. M&O MAG, an online magazine published twice a month by the trade show, is a great way to learn about news of the show.
They also do a blurb about great hotels to stay at while in Paris. One such hotel has really caught my eye (mind you, I would imagine the prices are not suited to everyone's budget)!!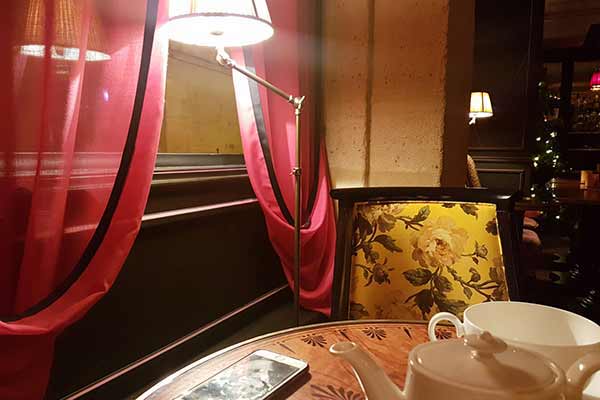 Enter Hotel Jobo.………
Located in the heart of the historical Marais district, this former 17th century convent known affectionately as Hotel Jobo, is a tribute to Rose Tascher de la Pagerie, better known as Joséphine de Beauharnais, the first wife of Napoleon 1.
French interior designer Bambi Sloan put herself in the shoes of this classy, avant-garde character with a passion for style. Whimsy and eccentricity is the order of the day here! There's a Napoleonic campaign tent, reprints of the period's typical wallpapers, exposed beams with rose motifs, mosaic and marble bathrooms to name a but a few of the eye popping elements all straight from the Directoire period.
Credits:
M&O MAG
Photos: Hotel De Jobo
http://glose.fr/2016/12/26/carnet-parisien-4-hotel-de-jobo-ritz-koti-finlandais/