Published by Lurleen Kirkwood
Posted on
Fancy a fun night out on the town in Sydney? Recently I went to a Design Institute Australia members mingle evening at The Dolphin Hotel in Surry Hills, Sydney. Not only was it an excellent opportunity is chat with like-minded people in the design industry but the new look Dolphin is a fun place to hang out.
The recent fit-out has quite a minimalist look to it that pays homage to its history but with a Terzini twist. It's the work of Maurice Terzini – the restaurateur behind Icebergs Dining Room and Bar and Da Orazio.
Possibly Sydney's only pub with an artist-in-residence (Beni) and artistic flourishes by sculptor Tracey Deep, the fit-out is all white, exposed brick and striking black monochrome motifs. Lauded interior architect George Livissianis (he also did Cho Cho San, Apollo and Billy Kwong) designed the fitout.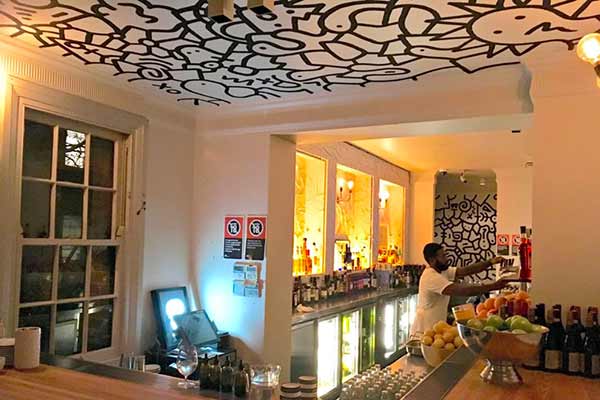 The interior might pay tribute to the past but the new menu is thoroughly modern. Terzini has brought in some of the best chefs from Icebergs for the Italo-Australian food offering, plus the 2015 Sommelier of the Year James Hird to oversee the extensive wine list.
Photos:
The Dolphin Hotel, 412 Crown Street, Surry Hills, Sydney
Sandra Shakespeare: Writer and Blogger
http://www.buro247.com.au/culture-lifestyle/food-and-drink/you-won-t-believe-what-the-dolphin-hotel-looks-lik.html