Published by Lurleen Kirkwood
Posted on
Terrazzo is back and it's better than ever. For those of you who lived through the 70's, you may remember it was huge back then, hitting its peak popularity around that time. Then seemed to fade away for a while. Well, according to Axolotl, it's now one of 2018's biggest interior design trends, so it's timely for them to launch their newest surface, aptly called 'Axolotl Terrazzo'.
In fact, the history of terrazzo can be traced back to the ancient mosaics of Egypt, and its predecessors date back 8,000 year to the Venetians. Terrazzo however, has been reinvented by Axolotl as a cementitious surface that's only 0.5mm thick and available in almost any colour combination. Axolotl Terrazzo isn't a laminate, it's an applied finish whereby the fine coloured aggregate is bound in the Axolotl Concrete treatment. It can be applied to almost any substrate. It's suitable for internal applications e.g. counter fronts, feature walls, joinery, splash backs.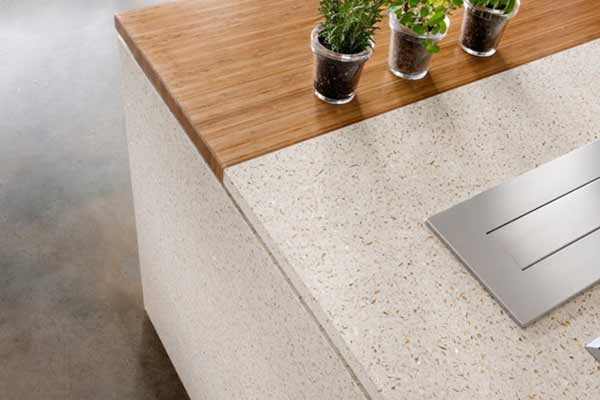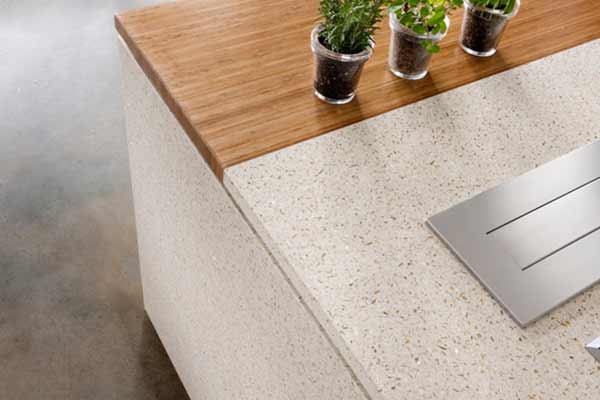 We're seeing terrazzo used on furniture surfaces too, such as the Amelie side table from Globewest, which I'm a huge fan of.
So it seems we will need to get used to seeing it around again for a bit and I for one am pretty happy about that!
Photo 1: https://www.globewest.com.au/amelie-pillar-round-side-table     Photo 2:  http://casahoma.com/terrazzo-countertop