Published by Lurleen Kirkwood
Posted on
As we head into the summer holiday season and with covid restrictions still limiting our travel options, our homes become even more important to us. It's been a tough year so we're all looking forward to some summer living outdoors. So, how summer ready are you?
As the weather warms up and we can finally open the windows and let the fresh air in, our thoughts turn to relaxing times ahead and making the most of the summer season and the best way do that? Head to the great outdoors! Here's some inspiration to help you prepare for summer 2020:
Where's the best spot?
Our summers are very warm here in Australia so it's good to have a covered area or an area that affords some shade to relax in. Our first photo shows part of the property of Hartley House, a French inspired country retreat with a rustic looking but well-equipped outdoor area. It's complete with a BBQ, pizza oven and even a firepit. While the firepit comes into its own in winter, the extra, casual seating is perfect for extended family or friends.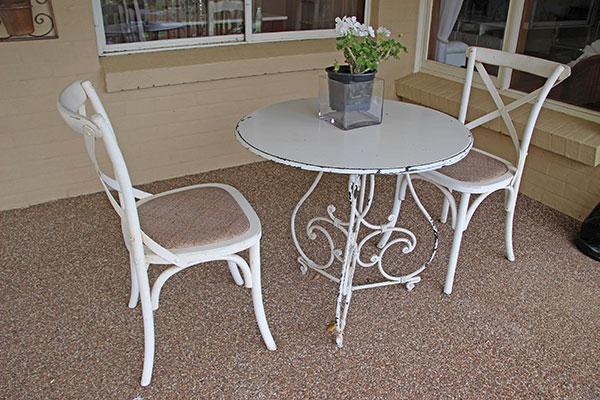 Outdoor Furniture:
There's lots of options available for outdoor furniture. Firstly, think about practical requirements such as how many people will be seated around the table, what sort of comfort level do you want for the seating, is it durable enough to last the distance, etc. Next think about a style that will enhance the look of your home.
So, grab that book and glass of wine. Go forth and enjoy!