Published by Lurleen Kirkwood
Posted on
S Fold curtains have become very popular of late and it's not surprising because they are elegant, sophisticated and classy. I used them recently in one of our residential projects and our clients are absolutely thrilled with them.
A new build situated on acreage, the house is very large and surrounded by expansive, rural views. Privacy isn't an issue in the living areas so I chose a sheer fabric from Charles Parsons. With the large number of floor to ceiling windows/doors and the fact that floor tiles are used throughout the home, the sheers really soften the vast spaces.
The fabric comprises of fairly wide stripes in four different but subtle colour ways and has a soft, metallic sheen. For the master bedroom I chose to use a dark grey sheer fabric with a teal undertone, also from Charles Parsons, and added a mid-tone teal coloured lining to sit at the back of the sheer. The end result is a great collaboration between I for Style and More than Curtains!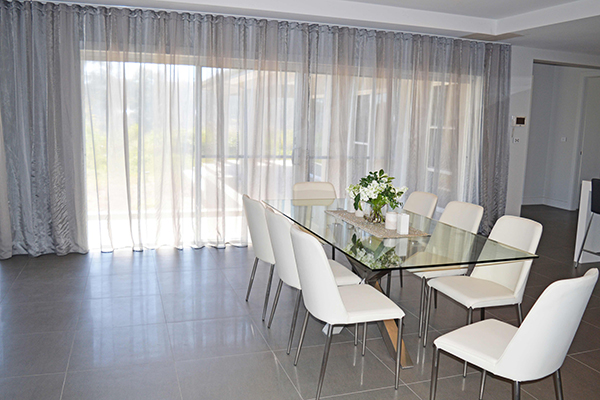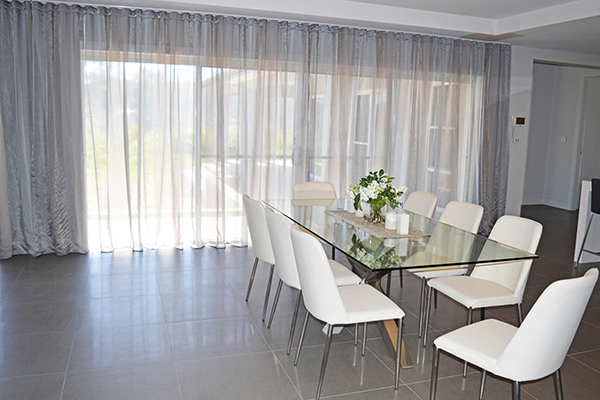 I for Style has been working on this project for a number of months now and myself and my clients are really enjoying seeing it gradually coming together and being transformed from a house into a home. Spatial planning and furniture placement, painting, window furnishings, a large number of furniture items for indoor and outdoor spaces, bespoke floor rugs, artworks, soft furnishings and lighting are some of the things we've been involved with.
As with most projects, there are always lead-times to take into account and we are currently waiting on a second rug from Designer Rugs and some stunning lights from Coco Republic which will arrive pre-Christmas.
We'll have some more stunning photos at the end of this fun project!
Photos: MTC