Published by Lurleen Kirkwood
Posted on
Nothing helps to define a space as much as a well placed rug! They are wonderful for open-plan living areas but really, they work beautifully in almost any room of the house. We love to use rugs to add personality and style in clients' homes and these days we are truly spoilt for choice, with so many to choose from!
Rugs can be added to an existing room, adding the perfect finishing touch! The 100% pure wool Kasbah rug from West Elm is a wonderful, graphically-inspired rug that has a decidedly Moroccan vibe (first photo). I for Style chose the Kasper to finish the open-plan living space of a penthouse apartment we are currently working on. While the rug is minimalist in terms of the design, the textural look and feel of it really makes it come alive.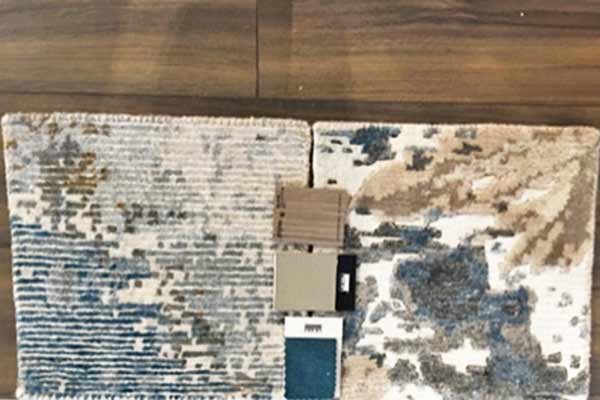 A rug can also be a great starting point for decorating a room. For example, try picking out one of the minor colours in the rug and use that to paint an interesting feature wall. Then it's just a matter of layering your furniture, soft furnishings, artwork and accessories to complete the space.
We recently worked with Designer Rugs in Sydney to procure two stunning rugs for a large home on acreage in Oakville, near Windsor, NSW (see the Fleur rug in the second photo). Both rugs we chose are subtle in design and elegantly modern. They're hand-knotted and finely crafted in India and Nepal from traditional weaving methods. Made of wool and art silk, they become a work of art in themselves – not to mention the fact that they are truly luxurious to walk on!
Photo 1: West Elm  Photo 2: I for Style   http://www.westelm.com.au/kasbah-rug-t527