I love seeing people use clever ways to achieve recycled design in interior spaces. Something that may appear to be ready for the scrapheap, is reclaimed and lovingly converted into something that not only looks good but serves a practical purpose as well.
The Junction Bar café in the first photo is in Chesterfield, England, where a friend of mine spent a few days recently. Check out the very funky floor lamp. This little beauty was a vacuum cleaner in a former life but rather than throwing it out, someone decided to salvage it, convert and repurpose it.
Jenny Collier, another very talented young artisan who lives in the UK, creates incredibly detailed 3D works, usually household items, from paper. She recycles vintage papers, sometimes using tea bags and old books, which she bonds and waxes to create 'fabric'. The material is then treated as if it's cloth and stitched together to build sculptures.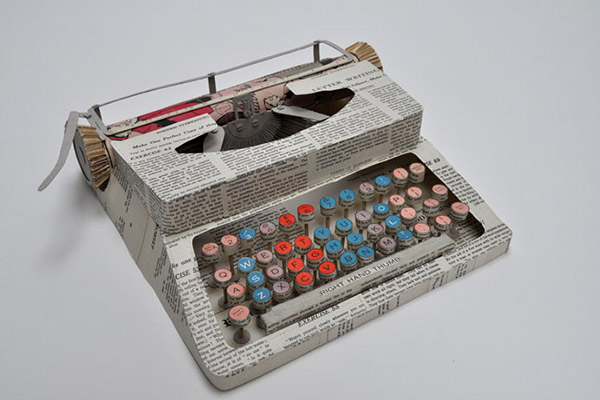 The uniqueness of her work comes from using traditional textile techniques in a new, fresh way to salvage and transform paper that might otherwise be discarded. Go Jen!!
Photo credit image 2: Jennifer Collier
Get in touch to see how I For Style can help you create truly unique interior spaces.