Can you believe we're almost half way through the year?! Hands up those who are hanging out for some relax and revive time?
A great way to recharge the batteries, if only for five minutes, is to have a dedicated spot in your own home where you can do just that. It doesn't have to be a large area; size isn't the most important factor here. All you really need is space for a comfortable chair or two, a small side table and a good light for reading or surfing the net by.
There's lots of ways to reflect your personal style, even in a small space. Add a stunning cushion, a gorgeous mirror, painting or framed print. The important thing is that it's an relaxing and inspiring space which reflects your own personal style.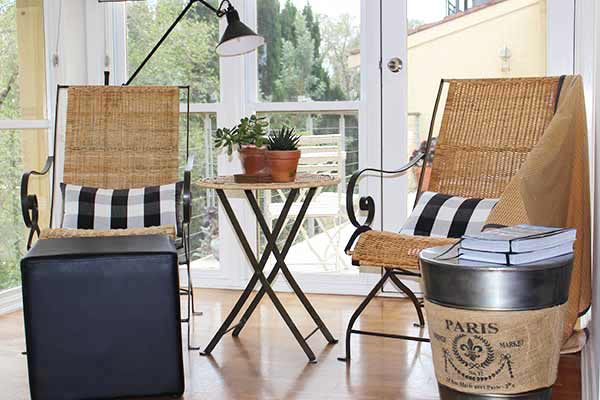 The two photos show very different interior styles but each one is perfect for relaxing and recharging!
Photo 1: In My Interior – Colour   Photo 2: I for Style