Published by Lurleen Kirkwood
Posted on
Things are progressing well for our project in Denistone, Sydney. It's wonderful seeing the old and the new come together as a cohesive whole. Check out the photos!
Despite the rain we've had recently (much needed, I must say), the work is steadily proceeding at a cracking pace. It helps a great deal though that much of it is indoors.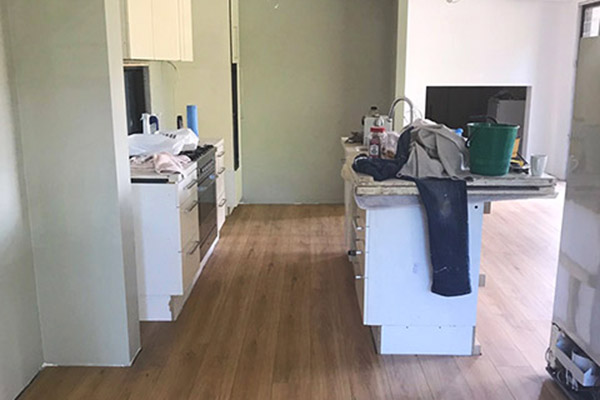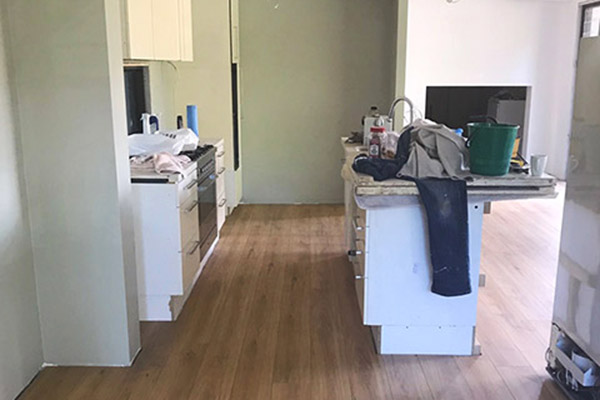 The pale timber flooring is down and looks fabulous, making the interior throughout the house appear more spacious and open. The kitchen is well underway and the paint chosen paint colour-scheme throughout is from a very natural-looking palette, incorporating lashings of white and a gorgeous, grey/green colour that will blend beautifully with the outdoor vista.
The stairs have been installed, allowing for a smooth transition between the old and the new parts of the house. A deep, moody grey/green from the same palette of colours is to be painted on the wall behind the staircase, providing a stunning backdrop to the blond timber and steel.
Progress photos: Client