What's the difference?
Last week we looked at the services an interior designer provides so this week we take a look at just what an interior decorator does. As I mentioned in the article about interior designers, some services provided by an interior designer are the same as those provided by an interior decorator.
Interior decorators work directly with the person who will occupy the space so must develop the skills to identify and accommodate another individual's taste. This is also true of interior designers however where a designer works in an architectural practice, they may not have direct contact with the client.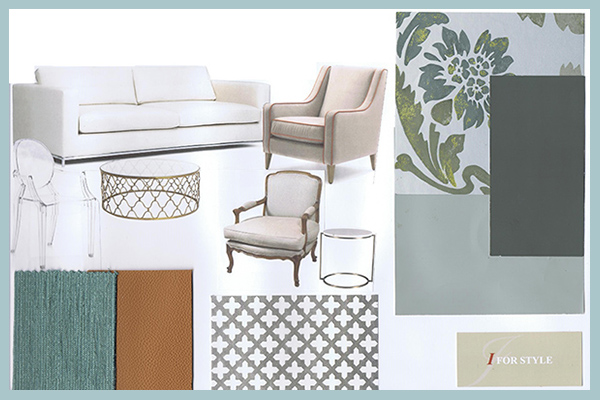 Interior decorators plan and prepare interiors for effective use with particular emphasis on furnishings, finishes and aesthetic presentation. They can plan, arrange and style the space, finishes and furnishings. They consider the purpose, efficiency, comfort and aesthetics of interior spaces to arrive at an optimum design.
They specify furniture, lighting, flooring, colour and fabrics to produce an environment tailored to a purpose. They also frequently have an extensive knowledge of historic furnishing styles and their relationship to architectural periods, and employ a detailed understanding of the application and effect of colour and pattern.
Photos:
I for Style – Mood Boards: Linley Point Project
Credits: DIA