Published by Lurleen Kirkwood
Posted on
Hubby and I have just returned from six weeks in Europe! Naturally I'm fit to bursting with lots of inspiration, so, as promised in our blog 'Look out world, here we come' dated 31st August, I want to share it all with you over the next few weeks.
France holds a special place in my heart (maybe that's because many of my ancestors came from there) but whatever the reason, it's always wonderful to spend time there.
Paris was our first port of call and it didn't disappoint. Without doubt it is the fashion capital of the world so it stands to reason that it's also on the cutting edge of interior design. Needless to say I was like a pig in mud!!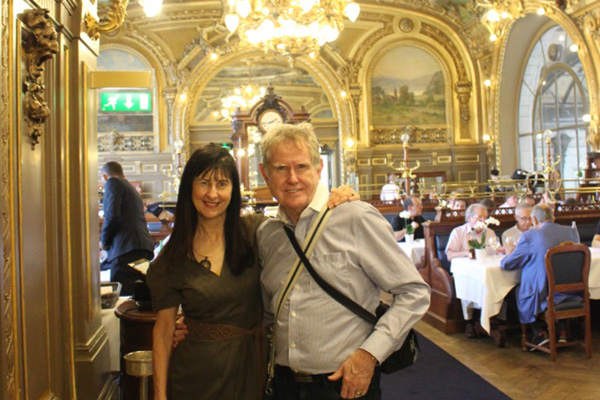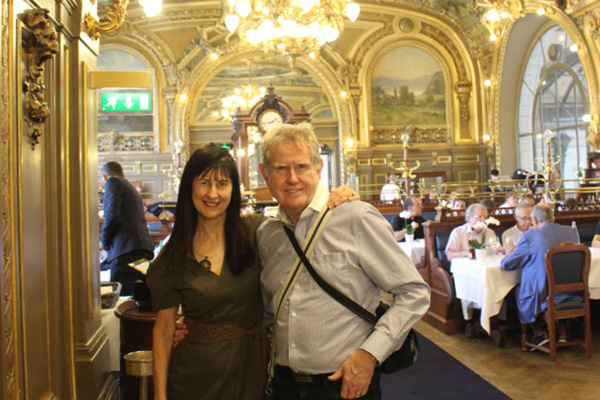 Whether you're taking in the wonders of the Louvre, strolling through the Jardin des Tuileries or just sitting watching the world go, Paris has so much to offer. The first photo shows yours truly sitting outside a trendy little café, very popular with students, in the first arrondissement.
Before we left Australia my French tutor strongly recommended that we have lunch at Le Train Bleu in Paris, which we did. This iconic restaurant and bar is situated in the Gare de Lyon railway station and while the food is to die for, so too is the recently renovated interior. Not only is it special, it's also beautifully, authentically French.
But believe me, Paris is not just about the great food, as you will see over the next couple of weeks…