Mid-last week Graeme and I set out on a week-long road trip around the Riverina region of NSW. One of the main reasons for this road trip was to support the rural communities who are doing it tough as a result of the drought.
Graeme travels A LOT both nationally and internationally, so the idea of a road trip always appeals to both of us. One of the things I love about our road trips is that I have a captive audience, and let's face it ladies, we need to get our words out, right?!
The first stop on our road trip was Goulburn. As we drove towards it, we began to notice just how dry the land is. While the city of Goulburn is only about 2.5 hours from Sydney, we had only ever stopped for a quick coffee and the obligatory photo in front of the Big Merino.
But Goulburn and its environs has so much more to offer.
The next day we began our exploration of Goulburn at St Saviours Cathedral. This cathedral took ten years to build and was completed in 1845. The history wrapped up in these amazing buildings is so very rich, not only because of the bricks and mortar but also the people who have passed through on their journey of life. One lady comes to St Saviours three days a week from Canberra, to lend a hand in whatever way she can to maintain this truly awe-inspiring church.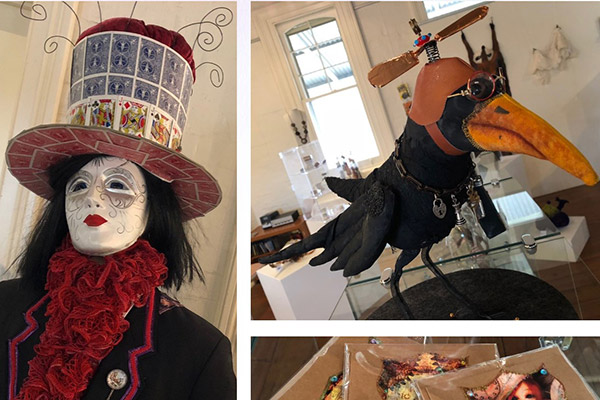 From there we went to Goulburn's Engine Drivers' Barracks c1891 which is now home to 'Gallery on Track'. This gem is well worth a visit because of the diverse range of artworks on display and for purchase; paintings, jewellery, clothes etc. A local lady who works there part-time had a long chat with us and mentioned the annual Goulburn SteamPunk Victoriana Fair which is on Sunday 21st October at the at the Goulburn Historic Waterworks Museum. Alas, we were unable to go but she also recommended we go to The Roses Café for our next port of call. But more on that next week…