Martyn Lawrence Bullard is one of the foremost decorators to the stars. His clientele boasts celebrities such as Elton John, Ellen Pompeo (Grey's Anatomy), Tamara Mellon (Jimmy Choo CEO) and many more. A few years back at Designex, I got to chat very briefly with him as he signed his Live, Love & Decorate book for me. I also had my photo taken with the esteemed gentleman but I seem to have lost it!!!
Recently he has introduced a new fabric line, available through Tigger Hall Design. This collection combines the luxury of modern fabrics with the essence of traditional designs offered in a kaleidoscopic range of contemporary colours.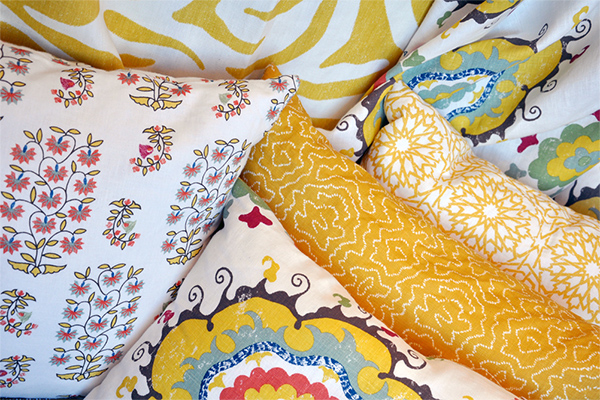 The inspiration of the Ottomania collection comes from years of travel to exotic locations gathering knowledge of international tribal styles that have been re-interpreted into this luxurious and exotic array of fine upholstery and drapery fabrics. The fabric blends are often unique mixing chenille with silk and linen with burlap. Hand embroidered panels of raw cotton with silk reliefs are exclusive to Martyn Lawrence-Bullard Design and have become a signature to the collection.
Oh and one day soon I'll find that photo………………………………
Credits: Tigger Hall Design