There's some interesting trends right now in interior design. The Scandi style has been hugely popular for quite some time but there's another trend that we're starting to see a lot of lately too and it's quickly proving to be winner.
I don't think it's by accident that this new style is pretty much the complete opposite of the pared back Scandi style with its copious amounts of white and neutral colour palettes.
Hallmarks of this new trend are a wonderful sense of reassuring comfort, warmth and luxurious decadence. Elements like strong, jewel-like colours used in the furniture, soft furnishings, rugs and the walls invite the viewer to linger and be enveloped by these gorgeous interior spaces.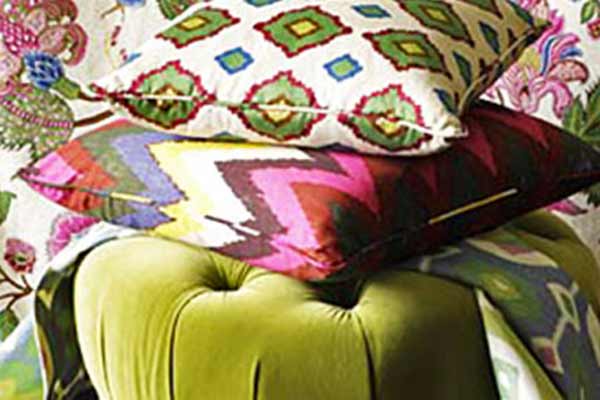 This look is all about layering each of the above items to achieve interior spaces that are truly stunning without being too over the top. It certainly requires a practiced eye to get it right but once that has been achieved you'll love your new look!
http://media.designerpages.com/3rings/2011/09/martyn-lawrence-bullard-for-schumacher/