We're well into autumn now and while we've been having some really warm days here in Sydney, it won't be long before the cooler weather comes knocking at our door and with it, the reminder that winter isn't too far off!
In the cooler months our homes can seem a bit lacklustre so why not incorporate a few 'warming' essentials and your home will be winter ready in no time. Here's some tips:
Indoor plants are very en-trend now and they're certainly a great way to add some pizzazz. If you're game to give it a go, start with just one or two. It's probably a good idea to get them settled in your home before winter does set in. Remember though, winter is a dormant season for most plants.
Sometimes going with fresh just isn't a viable option however- maybe they're too expensive or more likely, it's simply just too much work to maintain them. If this sounds like you then I have some great news! There are some wonderful, extremely realistic options available on the market today that are hard to distinguish from the real thing.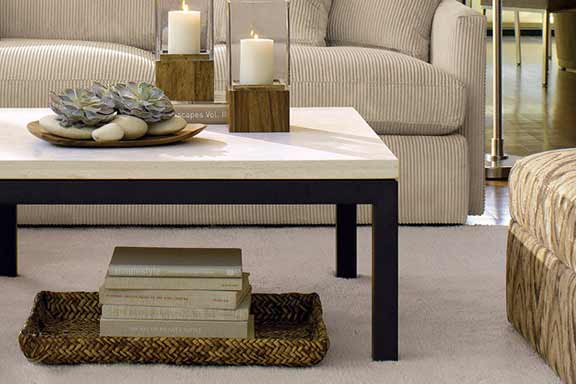 Colour and texture are two very effective ways to bring some cheer into the winter months. Opt for some warm coloured cushions, inexpensive artwork or home décor. Next add some texture in the form of throw rugs, or a knitted cushion – they look amazing and are perfect for cold winter evenings.
Finish your new look with a floor rug. There's so many options available today and they really do add an extra layer of interest (literally and metaphorically), making a room look and feel cosier.
Last, but not least, lamps and candles are essential in the winter months. They cast of soft glow while creating a wonderful ambiance. Make sure your candles are scented.
Photo 1: http://www.sheridan.com.au
Photo 2: https://www.beeyoutifullife.com