Happy New Year!!
Where did last year go?? Even Christmas and the New Year festivities seem well and truly in the past now.
As I step into 2017 I find myself thinking about the projects we undertook in 2016. Had I for Style delivered on our mission statement 'to create environments of beauty and harmony that lift the spirit and enrich the lives of our clients'? Had we excelled in all areas of design and decoration? Were our clients thrilled with the results?
The answer is yes! Because part of I FOR STYLE's DNA is that each finished project is an expression of that particular client, it's unique to them.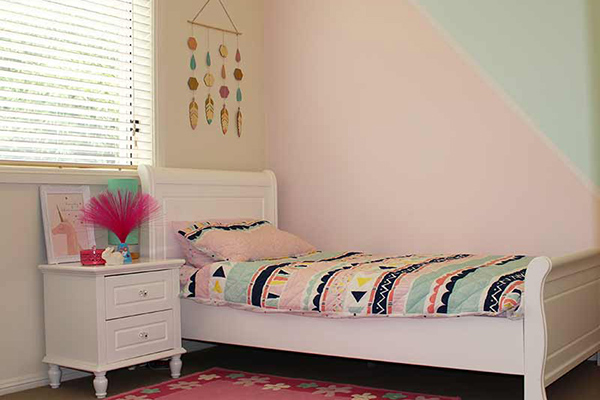 Take the two photos shown. A couple with two young children wanted fun bedrooms that their son and daughter would love, be inspired by and be able to grow with. For the son's bedroom, solid, strong colours were used; the addition of black used in the floor rug and on the wall creates a dramatic touch as well as anchoring the overall look.
For the young daughter, softer, more feminine colours were chosen making a very pretty statement indeed!
Needless to say, both children were thrilled with the end result, not to mention mum and dad too!