Published by Lurleen Kirkwood
Posted on
Ever considered a rug in your kitchen. They add a nice amount of comfort underfoot and help combat slippery floors! Worried about spills? It's all about choosing the right construction.
Check out these tips:
Size Matters
Decide what size rug will fit best in your kitchen and how much of your floor you want to cover.
Ideal rug sizes include traditional runners: 60x90cm | 76x243cm | 90x152cm | 121x182cm
Runners are ideal for filling narrow spaces, say between a kitchen island and nearby cabinets. Long runners can also make your kitchen look bigger. They're An ideal choice for smaller spaces.
For spacious kitchen designs (usually ones without an island), larger rugs are perfect. Think 120x182cm sizes and up. They add warmth and offer the opportunity to showcase an eye-catching pattern and bold colour palette. Leave at least 15cm of space between edge of rug and walls or cabinets.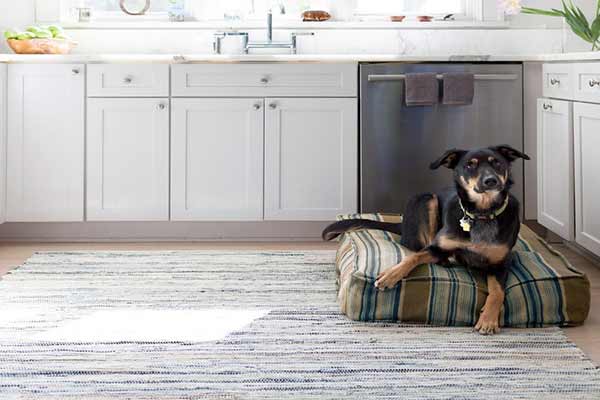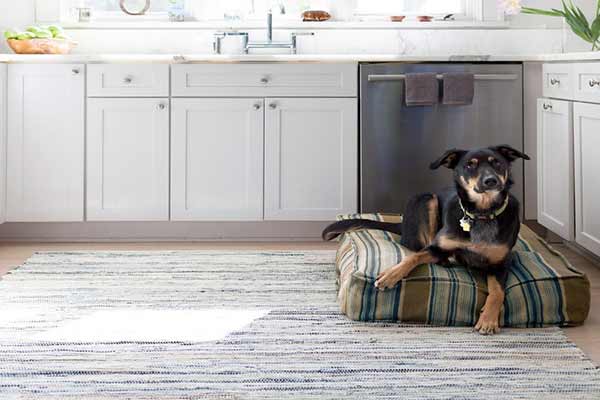 Colour and Design
This is the fun part! Look around the space and decide what colour palette you'd like to add to or establish with your rug. Got a neutral kitchen? Add a pop of colour to really make the space come alive. Do you want one solid colour or maybe you're drawn to one with a pattern. Most importantly your rug should reflect your style!
Construction
Because your rug is in a high-traffic area it will be prone to spills etc so choose one that's stylish and super-durable.
Indoor-outdoor rugs are great for this purpose or those constructed of polypropylene or PET (recycled polyester). They are ultra-durable and a breeze to clean!
Credits: Dash and Albert
1st Photo: https://www.buildingpartnershipsma.org/9094/dash-and-albert-denim-rag-rug/
2nd Photo: http://www.venidair.com/kind-of-rugs-in-your-home-with-dash-and-albert