Having been fortunate enough to go to the prestigious Maison et Object in Paris last September, my ears pricked up when I heard that PullCast Jewellery Hardware would be there in January this year. This luxury brand of hardware is absolutely exquisite and quite unlike anything I have ever seen in hardware!
Setting New Trends, where creativity know no limits
Here's a couple of their products:
Jalo is Door and Cabinet hardware inspired by the green bean plants, and the pole varieties that grow long vines. The amazing forms and colours that Jalo creates can be green, but you'll also find purple, red, yellow and streaked varieties. Coming in perfect sizes, shapes, textures and earthy tones, the Jalo Door Pull and the Jalo Cabinet Pull, enhances elegance in any home decor.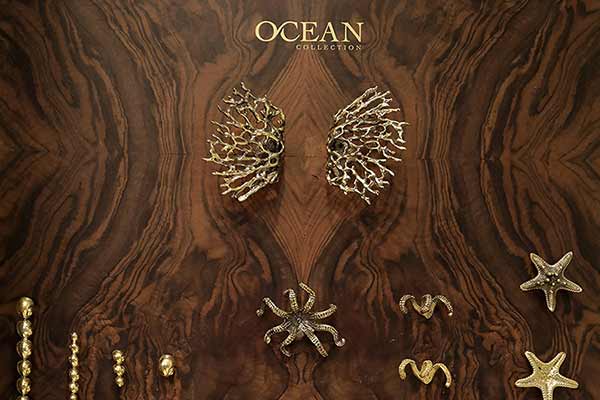 The imponent Spear Door and Cabinet hardware was inspired by the Celtic sun god that possessed the "Invincible Spear". A legend has it that the spear was blazingly hot, and it became hotter the longer it was used. It was stored in a vat of water at night to keep it from catching fire and scorching the earth. Honouring Celtic culture and myths, Pullcast's designers projected this mythical mid-size door pull and the equivalent cabinet pull, both made with polished brass and Alabastro Marble to bring a powerful statement into the piece itself!
Photos: Pullcast 1 features the Skyline Collection Photo 2 features the Ocean Collection
https://pullcast.eu/