Inspirational photography has the ability to evoke powerful emotions and set our souls to flight. Even more so when they bring back happy memories. So it is with inspirational photography taken during our travels, whether near and far. Travel is something hubby and I both love and we've been privileged to spend some time in many different countries around the world. As a result, we have seen some wonderfully inspiring sights that have captured our attention. As we look at the inspirational photography one or other of us has taken on our travels over the years, they never cease to bring joy to our hearts.
There have also been times when I've been able to use the occasional inspirational photo in my interior design work, always much to my clients' delight. I recall taking photos of several doves flying around the beautiful gardens of a Bed & Breakfast backyard in Yass, NSW. In one of those 'rare moments in time' I was able to capture the beauty and elegance of a single dove in a dovecote in yet another inspirational photo. Some months later, I was chatting with a client about the type of paintings or photos she would like for her walls. This particular client has a strong Christian faith, and, in a light-bulb moment, I remembered the photo of the dove, which is a symbol of the Holy Spirit. Long story short we had this photo blown up and beautifully framed. The result is an exquisite artwork that she absolutely treasures.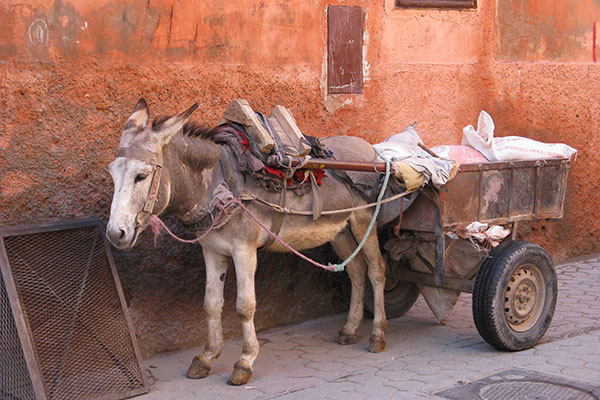 One such country that has always held a fascination for me is France. In a recent holiday there the camera was yet again put to good use capturing beautiful sights almost everywhere we turned! The first photo was taken in Paris in 2018. The Ecole Massillon is a catholic school.
Another memorable holiday was spent in Morocco. It's such an intriguing country and very different to many other countries we have visited. There is a mystique and romance in this awe-inspiring place. Time seems to stand still as you're transported to another way of life where the people, animals, cities and towns move to a rhythm very different from our own. The second photo is a donkey that we saw in Marrakesh.