The When, Why and What when looking at ideas for window furnishings.
People usually have the view that they don't need to think about window furnishings until the end of a new build, renovation or refurbishment. This is simply not the case!
I for Style has been working with the team from More than Curtains (MTC) for many years now and we love what Lucia van Gerwen from MTC has to say about this: 'When the curtain call is last of all – after 27 years in the window furnishings industry, it never ceases to amaze me how many people forget to budget for window treatments when building or renovating. Like carpets, window furnishings are an investment and provide numerous benefits that not only enhance the quality of living, but will add value to the price of the home'.
So now that we've covered in a nutshell the When of window furnishings, let's talk about the Why and What.
Here's a quick summary of the reasons why we need them and what some of the benefits of modern window treatments are:
• Aesthetics
• Insulating Properties
• Privacy
• Light Control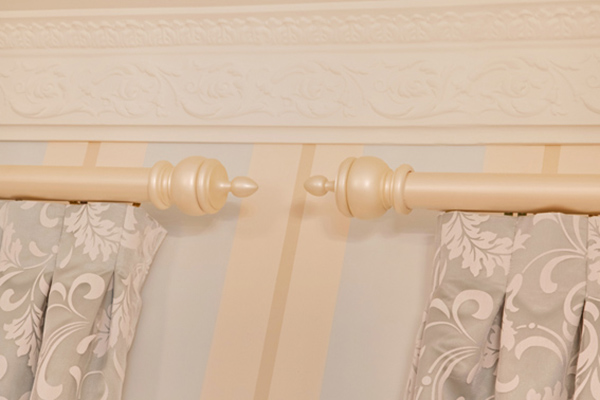 When it comes to what type of window treatments are best for your home, it's easy to understand why people become overwhelmed; there's so much choice available on the market! So here are a few things to bear in mind when looking at ideas for window furnishings:
• What is the style of the house or room?
• What type of ambience do you want to create?
• How is this room going to be used?
• Is privacy an issue?
Ideas for Window Furnishings
Once you know your room style and have worked out what functionality the window treatment needs to provide, then here are some of the most popular options available:
Roller Blinds (fabric options in blockout, light filtering or sunscreen)
Double Roller Blinds (two layers of roller blinds on a single bracket in either blockout and sunscreen, blockout and light filtering or light filtering and sunscreen)
Roman Blinds (fabric blinds that fold as you draw them up)
Venetian Blinds (aluminium, timber and Visionwood (timber look)
Vertical Blinds (slat-like blinds that stack behind each other)
Honeycomb Blinds (insulating options in light filtering or blockout)
Panel Blinds (fabric panels in blockout, light filtering and sunscreen)
Curtains (from sheer fabrics to blockout)
Plantation Shutters (timber, timber-look or aluminum)
The photos show some examples of the different window coverings available. The obvious choice for the stunning bathroom in the first photo was shutters. They filter light, afford privacy and finish the room off beautifully. The second photo is the same house and in this case, we chose to up the elegance factor as befitted the heritage style of the house.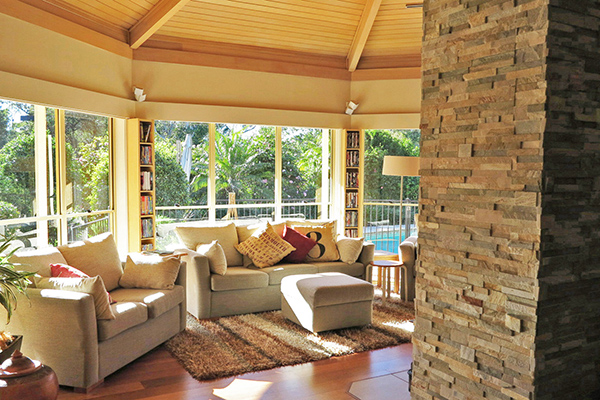 The last photo is a light-filled family/TV room. Roller blinds were chosen to eradicate glare and be unobtrusively tucked up under a pelmet when not in use, as is shown in the photo.
If you are building a new home or looking to renovate your existing house and need help with some ideas for window furnishings, Contact Lurleen for expert interior design advice. She will be able to work with you to find the most suitable window treatments that are practical and provide the perfect aesthetic to suit the style of your home. Visit us on Facebook