Pantone Colours 2021 are a vibrant combination of yellow (aptly named 'Illuminating'), and grey ('Ultimate Grey'). While some are saying the Pantone Colours 2021 are pretty ho-hum, I don't agree. But hey, even if that were the case, the colour experts at Pantone are entitled to a little not-quite-on-the-game time too, after all 2020 hasn't exactly been the easiest of rides, has it! Besides, I rather like the Pantone Colours 2021 but here's the thing, how do we use this rather dynamic duo in our interiors?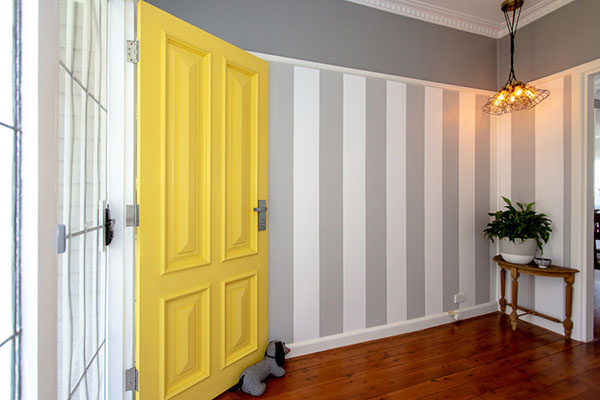 Well, I've got news for you! It appears that I For Style is ahead of the game because in one our projects last year we did just that. Our photo shows a great example of how to use the aforementioned colours! While not the exact 2021 Pantone Colours, we cleverly used a combination of yellow, greys and threw in a little white too for good measure! Dulux 'Happy' speaks of warmth and optimism while the greys used, Dulux 'Dieskau' and 'Flooded Gum', really help to ground our young client's stunning entry. So, I say congrats to the folks at Pantone, 2021 Pantone Colours are all right by me. For more great photos of this project, check out Modern Classic Style House.
Hey even if the sceptics may disagree about Pantone's choice of colours, I for Style's clients couldn't be happier! As I say regularly, happy client, happy designer and that my friends is a wrap.