Published by Lurleen Kirkwood
Posted on
'Winging it' can work out really well, so we decided not to pre-book any accommodation for our stay in Cork, Ireland. Upon arrival however, we were a little dismayed to find that pretty much every hotel room in the city was taken. Long story short, a very helpful hotel receptionist took pity on us and did some ringing around.
Voila, The Montenotte Hotel, aptly named 'The Full Monty'.
Little did we know what treats were in store as we drove through the entry gates. Everywhere we looked there was so much to surprise and delight the eye. As soon as we'd settled into our room, we headed out to explore the surroundings, feeling a little like Alice in Wonderland.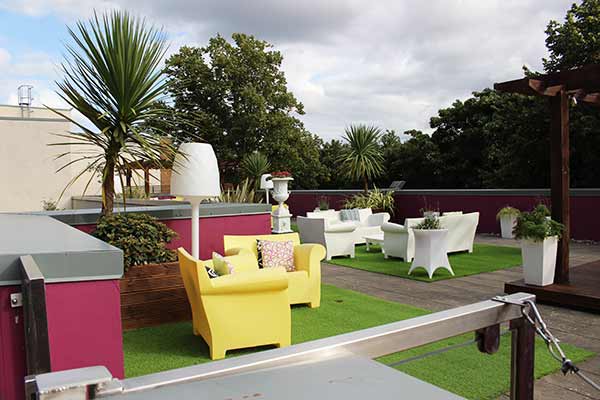 The interior and exterior spaces of the hotel are dotted with the funky and colourful at times, yet elegant and sophisticated at other times. Every corner we turned there was another surprise.
What a truly magical and unique experience it was!
For more information about this amazing hotel check out https://www.themontenottehotel.com
Photos: I for Style