Happy New Year to all! What have you been up to so far this year? For me, some days have been about getting up a bit later some mornings (oh the joy – not to have to rush into the day), then pottering around home. Other days we've gone out for the day, leaving early to beat the crowds and the heat.
One day we headed to Leura in the Blue Mountains and got there early enough in the morning to enjoy a leisurely breakfast then a meander around the shops for a few hours. Other days I've potted up lots of new plants a friend of mine with a fabulous garden gave me. But best of all has been taking the day as it comes.
Since many of us are still on holiday and spending lots of time in the great outdoors, we definitely need a comfy chair or lounge to sit on. A couple of years ago we purchased a couple of stunning Hogsten chairs and footstools from Ikea and have been really happy with them. They come with white seat cushions which we choose to keep inside when they're not in use because the fabric isn't suited to long lengths of time outdoors. (First photo).
The second photo shows a couple of chairs from Outdoor Elegance. These babies simply ooze comfort!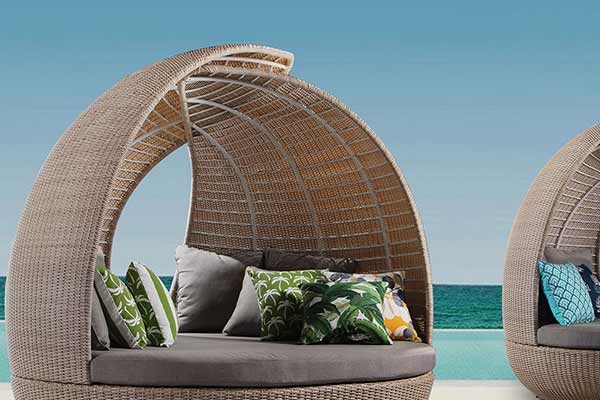 So whatever you choose to do during the holiday season, make sure there's a lounge or chair that spells relaxation nearby!