Published by Lurleen Kirkwood
Posted on
With spring comes the promise of renewal; plants are starting to flower, the weather is becoming warmer, we can finally open the windows and let the fresh air in and thoughts turn to relaxing times ahead!
We all need to take time out occasionally to enjoy the simple pleasures of life. Those times renew and refresh us so it's important to regularly step back from our busy lives to relax and unwind. Even if it simply means sitting in a comfy outdoor chair reading a good book or mag and watching the world go by.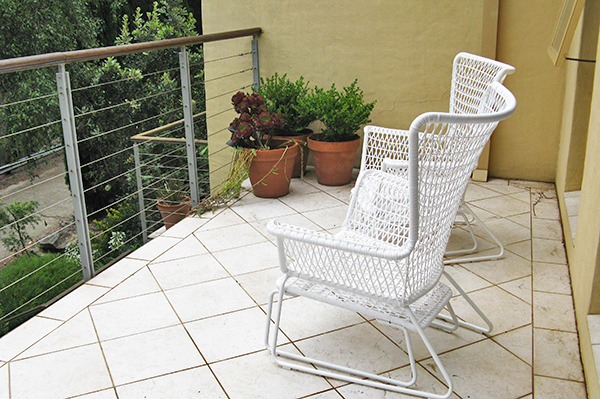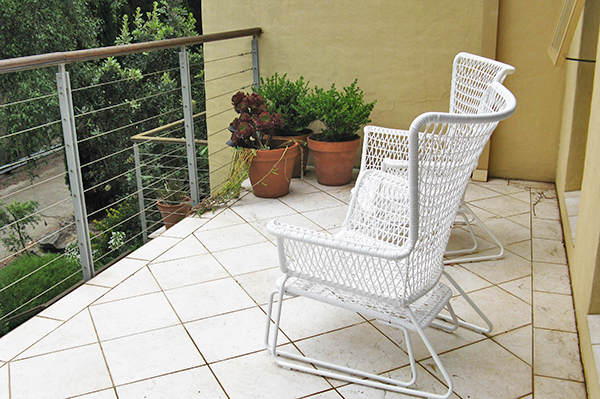 Recently we purchased a couple of stunning Hogsten chairs and footstools from Ikea and have been really happy with them, which proves you don't need to spend a fortune on comfortable outdoor seating. If you're going to be get really cosy on your favourite seat though, it's worth investing in some 'here comes the fun' cushions. The soft furnishings from Escape to Paradise, based right here in Sydney, are absolutely stunning! Best of all they can be used outdoors!
Sacha Alagich, founder and designer of Escape To Paradise, is inspired by stunning tropical travel destinations, and loves living by the ocean on Sydney's Northern Beaches. Sacha has a strong design and business background and has built the Escape to Paradise brand over the last 11 years. Her dream is to create a beautiful label that would embody the feeling of a tropical paradise right in your own home.
Credit and 1st photo – https://escapetoparadise.com.au/pages/our-story
2nd Photo – I for Style