Over the last few months, I've been working on a bathroom renovation at Hartley House, a gorgeous French Provincial inspired property in the Blue Mountains. The house sleeps up to 21 and is a stunning property both as a beautiful home and a relaxing getaway from the busyness of life.
Hartley House was built by a chef and his wife from Bondi who had spent time working in France and always had the dream of building a French-inspired country house in the Blue Mountains. In the early 2000's they started with a 15-acre block of forest, clearing 3 acres for the stunning house and making way for the beautiful European and Japanese gardens. An awe-inspiring fact: whilst building the property, and pregnant with their first child, the owners lived in the current woodshed for 12 months through the freezing winter and scorching summer. Such was their commitment to their dream!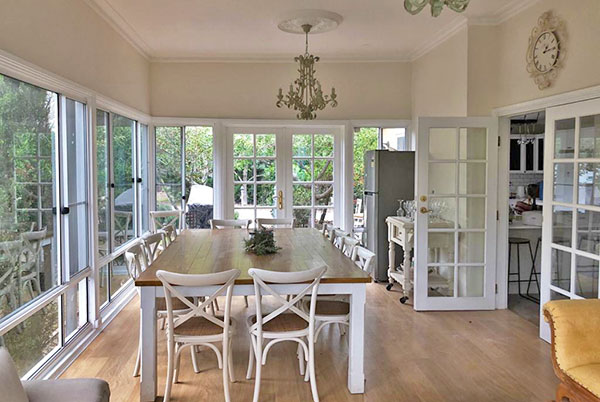 There are 2 bathrooms upstairs in the house, and downstairs was a basic laundry and separate toilet with a small vanity. As a busy Airbnb rental property, what was downstairs simply wasn't functional or workable long term. Since buying the property 11 years ago the owners have seen their role is to continue to preserve and enhance the vision of Hartley House, and they've made many additions such as the outdoor entertaining area, veggie patch, chicken pen, and the deck at the lookout overlooking the picturesque valleys. With the new bathroom, the owners want to ensure that the French Provincial style is maintained, and the bathroom is transformed into a functional working bathroom with a washer/ dryer built into the custom joinery.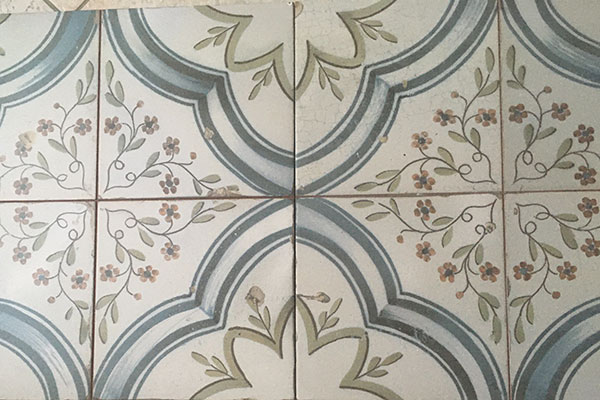 I'm so excited about this project as I just adore everything French. As the project progresses over the coming weeks, we will share more about it, for now, we've included some pictures of the property and the floor tiles we'll be using.