Creating a beautiful and unique home takes time. Above all, a home should reflect the people who live there, telling a story of who they are, their journey through life and the many layers that go to make up the whole. It requires a considered approach to the layering (there's that word again) process.
This is a recent Residential project I worked on where the living room in the first photo is situated in a fairly open-plan area with views of the formal and informal dining spaces, kitchen and family room. Because of this, I wanted to create something rather special in this space, something that would set it apart from the other areas.
The concept of using wainscoting on the walls was the perfect solution, adding refinement, elegance and character to an otherwise plain room. This together with the stunning artwork by Artist Lolita Wilden, are two elements of style that add a personal touch.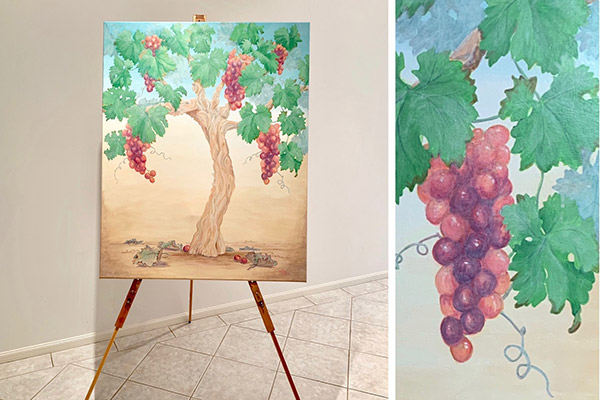 The artwork represents a grapevine. My client has a strong Christian faith, so the artwork is a reminder to her of what Jesus says in John 15:5 "I am the Vine, you are the branches. When you're joined with me and I with you, the relation intimate and organic, the harvest is sure to be abundant. Separated, you can't produce a thing."