I recently came across Diane Watson's art in a magazine and fell instantly in love! To say her work is exquisite is, in my opinion, an understatement. She has a way of drawing the viewer in, compelling them to look deeper, evoking a deep emotional response.
Diane was born in Perth, Western Australia. As an only child, she was happy in her own company growing up and spent hours drawing, painting, learning to sew and making tiny sculptures. When she got older she embarked on an art education under artist Robert Juniper.
She also worked for many years in the fashion industry, enjoying regular buying trips to source items for her boutique. Like many artists and designers, she was deeply inspired by her travels and this became a major influence on her paintings.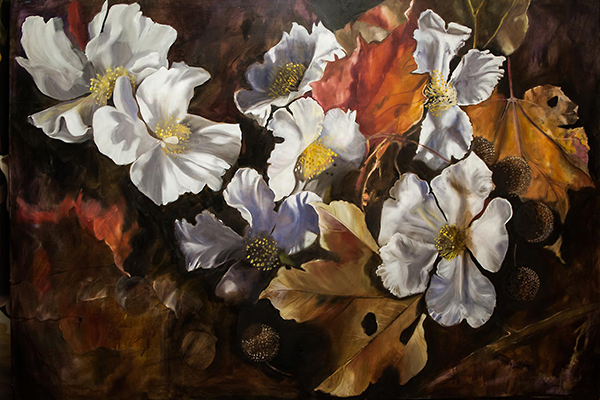 Diane captures and records the fleeting beauty in everyday life because she feels there is a need to share this beauty in a world that is not without its foreboding. Her desire is that her imagery will provide the viewer with a sense of hope and peacefulness.
I think she has hit the mark!