Published by Lurleen Kirkwood
Posted on
'Botanical Inquiry' is a darkly beautiful series of photographic studies by Daniel Shipp, a Sydney-based assignment and fine art photographer.
It's a rich, poignant celebration of the overlooked plants and flowers growing in the cracks of our modern world. Using unassuming flora collected from suburban streets, Shipp shoots his botanic subjects in built dioramas, manipulating the optical and staging properties of photography to create fictional yet hauntingly familiar environments.
Shipp said the ambiguous point of view of his images is designed to be as unsettling as it is seductive, challenging the viewer's perspective of the common plants or "weeds" they walk past every day.
"In these compositions, the physical characteristics of the unremarkable plants I have collected become storytelling elements which, when staged against the backdrop of common urban environments, explore the quietly menacing effect that humans have on the natural world. From a subjective and ambiguous point of view, we witness the plants' ability to adapt and survive," Shipp said.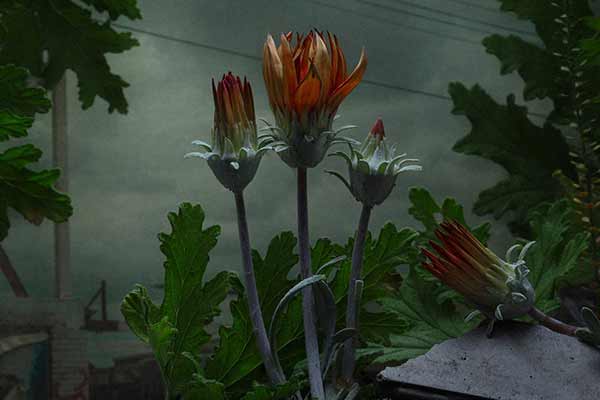 Through his authentic, intuitive process, Shipp endeavours to create images with a narrative that viewers can feel. Building emotion into his images makes the process very intuitive and extremely slow. The formal qualities of his work reflect the conceptual indulgence provided by art school, the polish he learnt assisting fashion photographers and the many hours he has spent making pictures alone in the studio.
Winner of the Magnum Photo Awards Fine Art Category 2017, Shipp's work has been described as being as unsettling as it is seductive. In past years he has collaborated on projects with Future Classic Music, Rosemount Australian Fashion Week and Oxfam/Cirque de Soleil.
Credits: Yellowtrace Photography: Daniel Shipp