It's always nice to work with clients over a number of years on various projects and this is certainly the case for this project.
Our clients recently sold their large home on acreage in Dural, NSW and have moved into a new, three-bedroom penthouse apartment in Sydney's northwest. Because they intend to eventually settle in Sawtell, on NSW's mid-north coast, much of the existing furniture from their house will be used in the new build which will begin early next year. They intend to keep their apartment as a base for when they are in Sydney.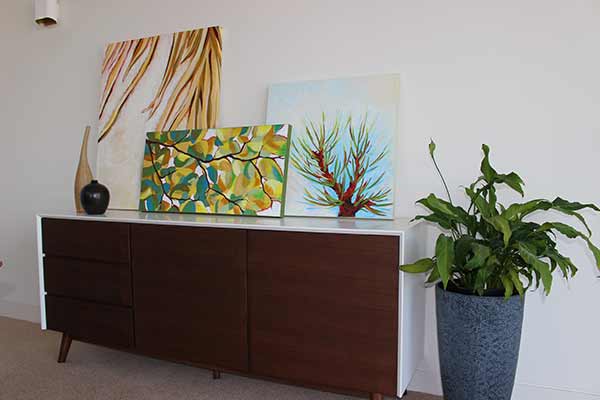 I for Style was tasked with specifying and sourcing furniture, rugs and homewares and advising on placement of the clients' artworks. All the new items needed to have a relaxed, contemporary vibe to work with the style of the apartment. As you can see from the photos, it has all come together beautifully.
Happy clients and happy designer – and that my friends, is a win/win situation!