Published by Lurleen Kirkwood
Posted on
Drum roll please! Did you know that THE 2020 Colour of the Year is 'Classic Blue'? Yep, Pantone has confirmed 'Classic Blue' is the 2020 colour of the year! And I must say that I'm pretty happy about that! Why, you ask? Well for starters, blue is such an easy colour to incorporate into almost any interior space. Whether you opt for a cool blue or something with a bit more warmth in it, Pantone's colour of the year 'Classic Blue' comes with lots of options to pair it with. Here's some of what Pantone has to say about the Colour of the Year 'Classic Blue': 'Instilling calm, confidence, and connection, this enduring blue hue highlights our desire for a dependable and stable foundation on which to build as we cross the threshold into a new era.'
But I have another reason to be pleased about the 2020 Colour of the Year because I for Style is using a range of Warwick classic blues and white upholstery fabrics for a client's home in Hartley, NSW. The palette of plain and patterned classic blues include a timeless navy and a mid-range blue teamed with white.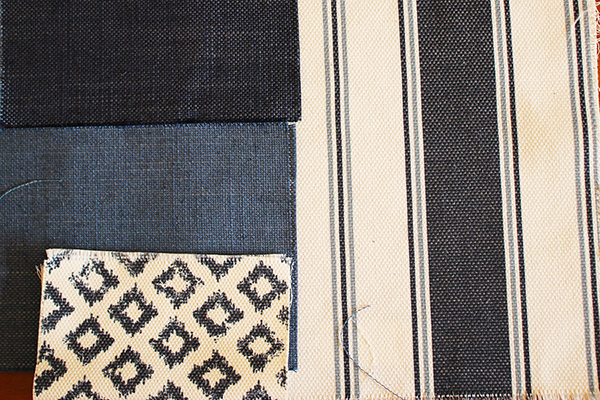 Even closer to home though, hubby and I recently decided we needed a change of colour for our hallway and chose a paint colour from a range of Dulux classic blues. Dulux 'Winter Sea' has been the perfect choice! Our hallway doesn't get much natural light, so we opted to use this gorgeous classic blue with lashings of white to keep the look light and fresh but still give the space a touch of the dramatic.
The fact is the colour blue is such a popular choice for interiors and many people prefer blue as their favourite colour. So really there's no excuse to not to have the blues!!