Published by Lurleen Kirkwood
Posted on
It's Christmas time peeps and with it comes the hustle, bustle and, at times, the inevitable stress that can accompany Christmas time. Sometimes though it's a good idea to take a deep breath and remember what Christmas time is really about. Christmas time is a time of giving and receiving, of goodwill towards all (yes, even those in the shopping carpark!), and of sharing special moments with family and friends.
So how does the spirit of giving and goodwill during the Christmas season play out in the real world?
I try to remember to make the most of the simplest things and inject some real, heart-felt joy into the Christmas season by creating special moments for myself and others.
So even if you're time poor, take a moment and think 'What can I do to add some joy into mine and others lives?' Here's some examples: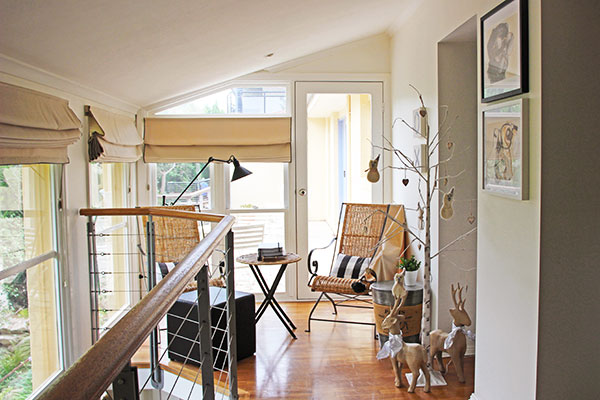 Decorating the Christmas Tree
Why not make a truly festive time of decorating your Christmas tree by having something yummy to eat and your choice of beverage close to hand as you decorate it? Time poor? Keep it as simple as possible! The white tree in the photo takes no time at all to assemble and all it needs is a few simple decorations.
Even if you have young children this can work. Tell them before you start that if they help decorate the Christmas tree really well, you have some treats for them once it's finished. And remember that it really doesn't matter if it looks a bit of a mess, it's special because the children have done it.
For a really simple Christmas tree idea think about getting a felt tree that can be placed on a wall.
Listen to Christmas Music
When you're at home, or in the car, try having some uplifting Christmas music on in the background.
This can really help to put you in the Christmas spirit.
Read a Story about the Birth of Jesus
Tell your children the Christmas story. The birth of the Christ child is integral to Christmas and it can be a lovely way of weaving the history of Christmas into their world and yours too.
Give to a worthy Charity
For those of you who want to give back, why not consider donating a gift to a worthy charity or volunteer a chunk of your time. Another idea is to do something special for someone who's doing it tough in this season. There are countless ways you can be a blessing to others.  
For more, see how you can create a unique Christmas table setting that will wow your family and friends! See how we spent a very different Christmas last year.
Categories: Christmas and Holidays, Residential Interiors
Tags: Christmasideasforthetimepoor, Christmasseason, Christmastime, Christmastreatstoeatanddrink, Decoratingthechristmastree, Decoratingyourchristmastree, Feltchristmastrees, Givingatchristmas, Goodwillatchristmas, Heartfeltjoyatchristmas, Howcanchildrenbeinvolvedatchristmas, Listentochristmasmusic, Readaboutthebirthofjesusatchristmastime, Simplechristmastrees, Takejoyinthesimplethingsatchristmas, Tipsonmakingthemostofthechristmasseason, Whitechristmastrees