Another of our current projects is a new build in Sawtell, on the mid-north coast of NSW. Over the last few years Sawtell has become a very trendy little town. As a result of that, gorgeous high-end restaurants and hip cafés have sprung up, boutique-style shops abound and many of the public amenities have had a facelift.
Our clients already have a penthouse apartment in Sawtell, which they have had for many years. However, while it is available for rental, they also spend many weeks throughout the year enjoying the laidback lifestyle there. As a result, they have made the decision to move there permanently. Construction on their three-level home will commence next year.
I for Style has successfully completed a number of different projects over the years for these clients and it's always a joy when we're asked to be involved! A big factor of the successful outcome of these projects is that a mutual trust has been built, which is a great foundation (pardon the pun), to work from.
Having everything, including all of colours and finishes selected and specified before construction starts is absolutely crucial to the success of a new build or renovation.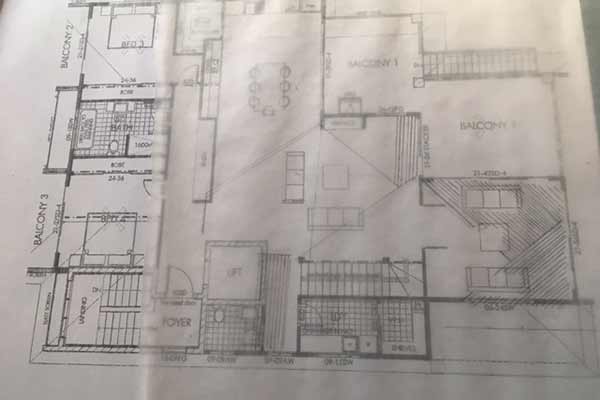 We're now having preliminary discussions over the internal finishes and colours. Solid timber floorboards will feature throughout first and second floors. Part of I for Style's strengths is an innovative approach to each project we undertake and this one is no different. Check out the layout of the floorboards in the second photo. We haven't settled on the final design at this stage but you can be sure it will be striking!