The right window furnishings can make a huge difference. Here's a few reasons why we need them:
• They help to insulate your home; keeping it cooler in summer and warmer in winter.
• They provide privacy and light control
• Your windows look far more attractive, inside and out, adding value to your home.
When it comes to what type of window coverings are best for your home, it's easy to understand why people become overwhelmed; there's so much choice available on the market. Here's a few things to remember:
• What is the style of the house or room?
• What type of ambience do you want to create?
• How is this room going to be used?
• Is privacy an issue?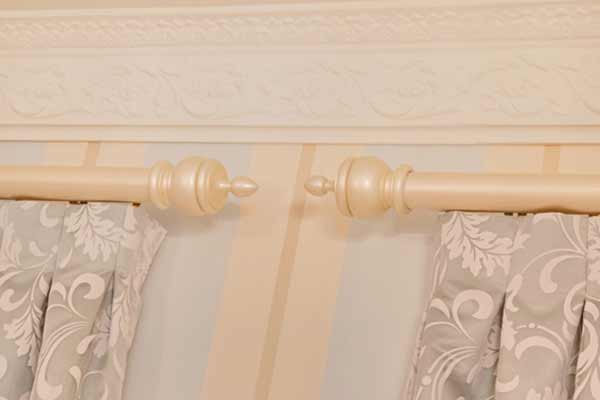 The first photo is a light-filled family/TV room. Roman blinds are a great option for this space. We chose to take the blinds right up to the ceiling thereby visually enlarging the room and allowing the stunning views to take centre stage. In the second photo, we chose to up the elegance factor as befitted the heritage style of our client's home.
Lastly, a word of caution: Think about your windows furnishings early on with a new build, renovation or refurbishment. People often have the view that they don't need to think about them until the end and this is simply not the case! I for Style has been working with the team from More than Curtains for many years now and we love what Lucia van Gerwen from MTC has to say about this: 'When the curtain call is last of all – after 27 years in the window furnishings industry, it never ceases to amaze me how many people forget to budget for window treatments when building or renovating. Like carpets, window furnishings are an investment and provide numerous benefits that not only enhance the quality of living but will add value to the price of the home'.