Having arrived at the front of the castle we noticed a man painting the front door, who confirmed that indeed it was Bargy Castle. We explained to him that my ancestors had lived there for almost 200 years in the 15th and 16th centuries. Being a sensible soul, he asked what the family name was. When I told him our family name is Rossiter, his eyes lit up and he said there are still some descendants living in county Wexford, and that I bear a strong resemblance to them.
Our new friend then told us he would check with the 'lady of the house', who is 92, to see if we could wander around and take some photos. Then after having received permission, we set out to explore this amazing castle.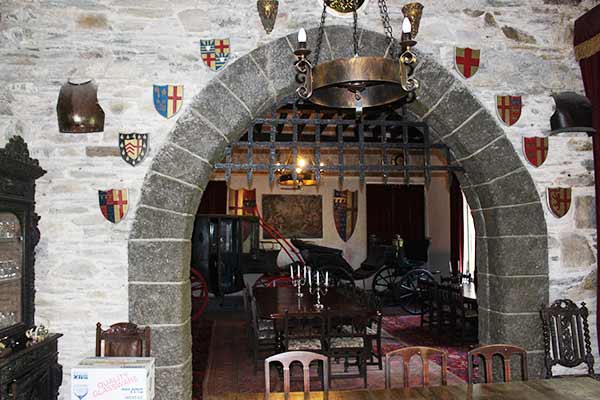 We never got to meet the owner that day but once home in Oz I sent a small gift to thank her for allowing us access to the castle.
And the icing on the cake was that I received a letter from 'the lady of the house' just this week which contained some very exciting news: that my ancestors had not only lived in the castle, but William Rossiter had built Bargy castle!